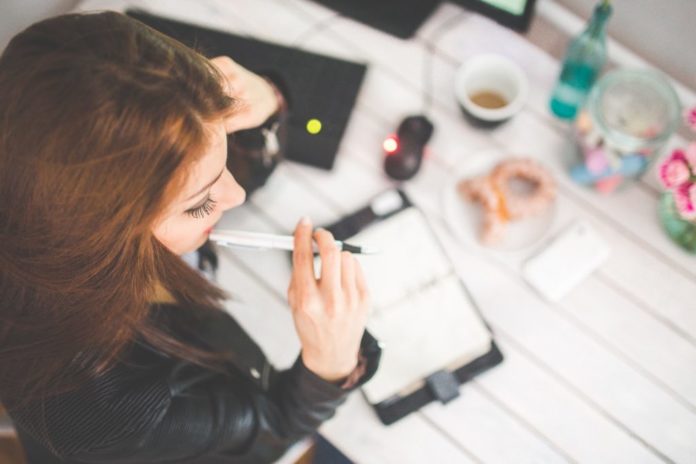 Are you a student? Do you need to write a bibliography as a part of your school project? Then by reading this blog you will get the entire knowledge. Here present our Do my assignment experts will guide you regarding the process of writing a bibliography as a part of your school project.
Before going to the formation, we need to give focus on the definition of a bibliography and its types, so that we can understand it better. Several types of school projects include bibliography and completing those projects properly within the assured time can be a herculean task. Whether you are a high school student or college student, you need to cite all the sources at the end of your writing otherwise your writing will be considered as plagiarized content. But the format of using a bibliography largely depends on the professors. So, before start working you need to consult with your teachers.
What is Bibliography?
A bibliography can be considered as an alphabetized list of those sources that are used in completing an academic paper.
Usage of Bibliography
We find the use of a bibliography in almost all forms of writing, i.e. essay, article, research paper, thesis paper, etc, and it relies heavily on the source of the material.
There are various types of bibliography that are commonly used in academic writing, but knowing all the formats and applying those in your writing, can be a tricky job for you, or you may feel puzzled thinking that which format is to use in your writing. Below our Australian essay help experts have given some tricks to understand the format of various types of bibliographies, just follow it and make use of it in your writing.
How to Form a Bibliography?
While adding a bibliography to your writing, you must keep in mind that there are certain things that you need to add to it. Each entry contains some specific punctuation and you have to follow it strictly, (give focus on the punctuation too) such as:
Name of the penman (.)
(")Title of the Source (.") (It indicates the piece of work from where you have accumulated your information (.)
Other contributors (,) (if available)
Version or volume of the work (,)
Number (,)
Name of the Publisher (,)
Date of publication (,)
Place of publishing or location (.)
When you are writing a bibliography for your project, your bibliography must contain the above mentioned points. For example,
Last name of the penman, first or initial name of the penman. "Title of the source." Title of the Container, edited by others (if needed), Version of the writing, Number, Name of Publisher, Date of Publication, Place of publishing or location.
Read this Article too:- Why CA Students Go for Assignment Solution Service?
Sometimes we find, that we don't have all the information about the writing, then don't worry and add only those items that you have in your hand and be sure that you are citing the correct information only. For example,
Last name of the penman, his or her initial name. Title of the work, name of publisher, date of publishing, place of publication.
Different types of writing follow a different formats. So whatever you are writing, you need to write the exact format of the bibliography.
Formation of Bibliography for Citing a Book
When you are adding information from a book, then the book itself is the title of the container. The example is as follows:
Hankinson, Rover, Art of Secrecy, Modern Ray, 1995.
Sometimes we find a book written by more than one author i.e. two or even more than that, in this regard, the formation style will be different. In such cases, you need to add the abbreviation et al (that is the Latin abbreviation meaning and other).
For example:
Hankinson, Rover, et al. Art of Secrecy, Modern Ray, 1995.
Formation of Bibliography for Citing a Newspaper and Magazine Articles
If you are writing a newspaper and magazine article, then you must include the items such as the title of the article, the title of the newspaper (where the article was published), the name of the publication (in italics), the date of publishing, the page number where the article was found.
Ruskin, Tom. "How to Count All Your Follies in a Life?" The Star News. 5 August 2008: 6-8.
It is very common that when we are collecting some information from a newspaper, then the name of the author remains missing. In the case of online articles too, we face this kind of trouble. When you are missing any information, don't feel worried about it and you don't need to find out the name of the original author of the writing, just simply skip the point and move to the next step of your citation format.
Formation of Bibliography for Citing Online Resources
When you are giving credit to an online source, then you need to follow the important points such as the name of the author, the title of the article, page number, the name of that particular website, the publisher of the article, (if available), date of publishing of the article, and lastly, the specific web address or URL where the article is available.
For example:
Williamson, Harry. "How to Cook with Passion?" Food Research, Television History Network, 25 June 2001,
Types of Bibliography
There are various types of bibliography that are used by most authors, such as:
APA Style
MLA Citation Format
Chicago Manual of Style
AP Stylebook
And many more. But these are the most common form of bibliography that is used widely.
Read this Article too:- How to Get the Best Assignment Writing Service through which You Can Spend Quality Time for Yourself?
As a student, when you search for a bibliography over the internet, then you may come in contact with various terms related to it, such as annotated bibliography, works cited page, etc. in this regard, you may feel baffled thinking that what is the difference of these terms with bibliography. Then let me inform you that the works cited page is a list of all those works included in the text of your writing. A bibliography is the list of every work that you used in your writing. On the other hand, an annotated bibliography is such a bibliography that comes with a short note written by the authors where they explain the significance of adding those sources in your writing.
While you are adding a bibliography to your writing, you should be conscious that you are adding the minimum identifying information in your content. You need to write down all the information for each source as you collect information from it and take a separate section for it so that it would help you to arrange all the information in an organized way. The more you practice the form of writing a bibliography, the more you will be able to use it skillfully in it.
Conclusion:
I am sure that after reading the blog you will surely get an outline of how to write a bibliography for a school project. If you still have any kind of doubt or thinking to consult with an expert, before working on a bibliography of your project, then you can consult with our need assignment help experts, who will surely give you the necessary guidance in this matter. If you are thinking of avail of any kind of services, then must visit our official website and there you will get the detailed information regarding all. Just login our website and place an order now.
(Visited 70 times, 1 visits today)