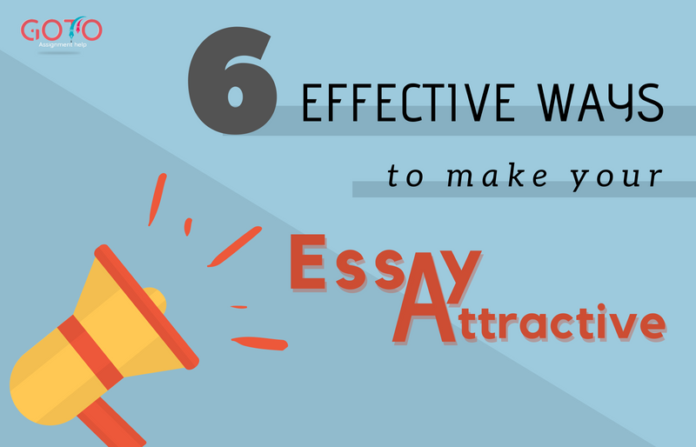 Essays are generally authors own point of view or an argument regarding the subject that he/she is talking about. Essays are distinguished into two categories formal and informal category. Essays written by students on various topics such as social issues, environmental matters, adapting to changes, technology up gradation and its role in our lives, how to overcome fears and deal with stress, famous monuments and their stories etc, are the common topics that school students work on and such topics come under formal essays. Topics like a review of a novel, experiencing joy, a trip to your favorite destination, learning a new skill or activity, your experience in summer camp, competing in a difficult exam, best lived moment etc, are the topics written by students for homework, school magazine, and such topics come under informal essays. Formal and informal essays are written differently.
The major difference between formal and informal essays – Using the type of language or to be the clearer choice of words, sentence framing, tense used and choice of person (first person, second person, third person) play an important role in distinguishing them.
In the case of the informal essay, the choice of words is quite simple. Jargon words are avoided. Everything is mechanically put. The essay is written in the third person and the tense used is according to your content and time period. Stick to one particular tense. Don't shift tenses because it's one of the most distracting things for readers to endure. Sentence structure used for writing a formal essay is simple and short -consists of a noun, a verb and naming a word.
In the informal essay, the choice of words put to use are fancier and its presented in a story format. It's written for enjoyment. The sentence structure is more of long, relaxed style, less rigid and the kind of tense put to use is again according to the content and time period. Informal essay is written in conversational style it's as though the writer is directly speaking to the reader.
These are all the basic points used in distinguishing the format between formal and informal essay.
To make your essay worth reading be it formal or informal there are ways and methods to make them attractive and readable.
A. Collecting Information
To begin with – gather information, read books, online research, analysis of a news piece etc are some ways to gather information or collect facts for your topic. Suppose your teacher prescribes you to go to the library and have a read on your topic, it's worthwhile because you may find something extra that will give depth, breadth and new perspective to your argument.
B. Make an Outline
Before you start writing it is important to plan how you are going to put forth your argument. This is the most important and yet the most neglected step by students. Poor structure of the sentence, unclear lines of argument, is clear signs for you to practice outlining your essay or planning.
1) To begin with be sure of what you are going to convey in the beginning. It is always better to give an idea about the essence of your essay to the reader.
2) Second, re-read whatever you have written. If you think that you have misplaced your 'main point' or if you feel some information is missing or some facts need to re-checked – organize whatever you feel can make your essay easy to read. Plan out your thoughts before you put them into a sentence. Put your thoughts in sections and link your ideas together.
3) Next, fill the skeleton order by order. Decide what will be your conclusion because an abrupt ending is what irritates the reader.
C. Writing Style, Vocabulary, and Context
Your writing style can be anything as pink and flowery or as scientific and direct. However, to get good grades it is imperative for you to be precise and style-wise there are two types of wrongness, one is over- complication and vagueness. The subject on which you have written your essay has its own vocabulary and learning that is essential. The small words are small details of the essay when linked gives the entire picture of your essay so you need to know the meaning of those small words. Before you use any word, you need to know what it means and think about the context you are putting them. The meaning of the word with the context you are wanting to portrait should go rightly or else the reader would perceive a different idea of your essay. Use terms that help you contribute the development of essay and nothing of the flow is lost.
D. Punctuation and Good Grammar
Any professor or any teacher would not want to read an essay that is poorly constructed with poor grammar. Employ you sentences with good grammar, punctuation, and syntax. Precise and sophisticated sentences make the world of difference. Effective punctuation is essential to convey your arguments.
E. Tone of Voice
The tone of the voice helps in constructing a better essay. Read through your old essays if they are not absorbing and engaging then you haven't used the right tone. Essays can be interesting if you establish a confident tone of voice and a confident voice tone assures the reader that you know what you are talking about and that they are in the safe hands.
F. Active Editing and Proofreading
Don't submit your article without editing it. Check out for some common trouble areas in your final draft. Eliminate unnecessary words. When proofreading the spell checker will not tell the word you used is the right word. Check for commonly confused words and common errors online to help you use the correct word in your essay.
How an Attractive Essay is Made?
We all enjoy reading that is well written. I hope you are exceptional in such a case. Like this, you also need to make your essay in that format that will be helpful to readers and the main thing they will enjoy reading. Besides this they will be benefited with the content and by applying it in their writing will get good grades. Below we have listed some tips that you may follow while writing.
Before starting the writing, the first thing you need to consider is choose the topic very wisely. You may pick a topic that is related to the current situation or incident. It will give you a wide scope of research. You need to write your essay in such a way that easily draws readers' attention and it will keep them engaged. Below we have mentioned the tips of making an attractive essay.
None prefers unorganized writing. So, you should be more careful while organizing it. From the very beginning you need to plan for the writing and organize it properly. this will give you an outline of what to add and what not, how much is needed etc.
Your essay should be precise and concise. Try to avoid including unnecessary information. You can take help of examples while describing a boring topic. It will help you to make the topic interesting.
How to Write an Attractive Essay?
As you have chosen an interesting topic for your essay, your half work is done. Now you need to accumulate necessary information regarding it and start writing. You can follow the steps mentioned below before writing.
The title of the essay should be attractive.
The introductory part of the writing must be interesting to draw the readers' attention.
In your essay, you can include rhetorical questions that will help you to engage your readers in your writing.
Examples are the best way to support your ideas. You can include relevant examples and statistics to support your own point of view in your writing.
The most important thing, your sentences should be short and simple. Don't use jargon that will make your reader baffled.
While writing the essay, don't wander here and there. Always try to focus on the main topic.
After completing the writing, read it many times so that you can easily notice the errors. If needed edit and omit some portions while checking.
Give special emphasis on sentence construction, spelling mistakes, punctuations etc.
How Can You Form an Attractive Assignment That Looks Good?
Preparing an attractive assignment is necessary to get good grades. Below some tips are given for you regarding this. Follow it to make your assignment attractive.
You should start the assignment with a good introduction. This is the best way to grab teachers' attention and gain more marks.
Your style of writing must be unique and different from others.
You can include interesting and relevant statistics and examples to support your point of view. It will tell your teachers that you have understood the topic properly and done a lot of research while making it.
While writing, try to follow a proper structure. Do some planning before starting writing.
Add the key point properly. You can include the points by using subheading too.
If some research is needed then do it. By doing so you will get different arguments and perspectives that will make you distinct from others.
The conclusion must be apt with the writing.
How to Make an Interesting Essay?
Follow the structure properly.
Choose the topic wisely.
Add all the key points in proper order.
Add statistics or examples to make the topic interesting.
The concluding part must contain a proper summary of the whole essay and at last end the essay with some positive approaches.
If you are facing any difficulty in your essay Editing and Proofreading then without hesitation, you can contact to GotoAssignmentHelp writers. We have top level native writing experts of essay assignment those will work for you with full support and you also feel free.
(Visited 4,685 times, 1 visits today)