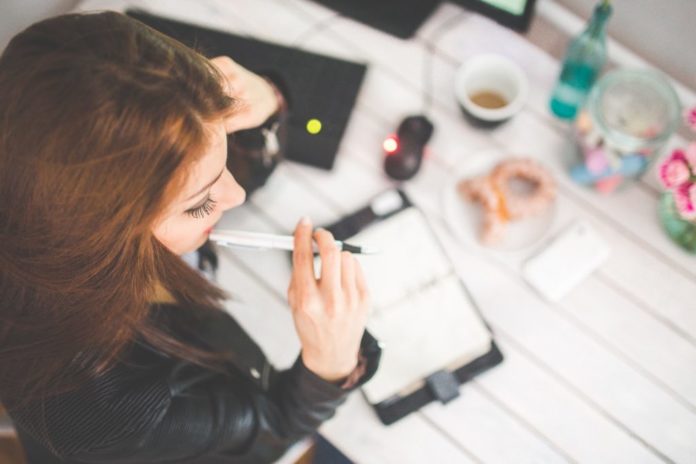 Are you a student? Thinking how to complete your business assignment writing within the stipulated time? Then in this blog our business assignment help experts will guide you regarding all the necessary steps to make business assignment writing easier. So, just read our blog and apply these tips in your writing to make a fruitful business assignment.
At present, assignment has become a necessary part of academics. By giving assignments teachers want to judge students' merit, their capabilities of hard work etc. Through assignments teachers want to bridge the gaps between what is learnt in the school/colleges and at home. These assignments give the students immense knowledge regarding the topic and the subject. Students need to work hard to make a fruitful assignment. Assignment writing helps the students to boost up their skills, working abilities etc. Most of the research has found that assignment writing to be the advantage for students. By providing a well-written assignment, students can easily gain additional marks in academics that help them to get a distinction in that particular session.
Read this Article too:- 4 Practices That Will Make Students Better at Researching
Like every subject and topic, in the business section too students are given assignments based on statistics, accounting, management and many more. As the students get the assignments, they start accumulating instructions about the assignment and samples through which they will get an idea regarding how to write the paper. But if you make up your mind from the very beginning that it is a difficult paper, then it is surely going to be a tough paper for you. You need to be aware while writing and follow some simple steps to make your business assignment writing easier.
Below we have listed the steps, just follow it and make a successful business assignment:
The first and foremost thing that you need to do is to check the format of writing. As you start working on it, make a list where you need to enlist all the necessary details that you will include in different sections of the writing. it includes the requirements, research, reports, data analysis etc. the main motive of this section of your writing is to seek attention from the readers. You need to make this part in such a way that it easily draws your readers. You can give some hints regarding the whole writing in this section.
The next step is to explain your own idea that you want to give your readers. You must execute all your plans in a proper and organized way. In this case be aware that all the concepts are clear to you. If you understand the concept wholly then only you can write it properly. so, your understanding is the first priority. It will definitely give you a positive impact in the writing.
Now you need to do thorough research on those contents that you have thought to include in your assignment. Make sure that your research is strong enough to give sufficient proof of your writing. The more you will research, the more you will be able to write the best quality business assignment.
Before you start writing, make your own plan and follow the strategy while writing. This will give you enough idea of what to include and what not, how to define a particular topic etc.
The main motive of your assignment is to reach the goal. You need to follow the goal proficiently. You need to describe your business goal in such a way that it easily gives you a clear distinction among the rest of the students. Here you can describe the role of your organization, its working procedure, key points etc. that will help you to support your own points of views in the assignment.
If you want to make your assignment interesting, then you can take help from graphical representation. Add graphs, pie charts and different diagrams to make your readers understand the topic clearly. In this portion you can easily define data accurately.
Read this Article too:- Learn the Difference Between Thesis and Research Paper Writing
If you want to add any kind of citation, then you can do it. But while doing so, don't forget to give credit to the writer from whom you have borrowed the idea or content. While doing so make sure that your assignment does not contain any plagiarized material.
As you have thought about writing the assignment, now you need to maintain appropriate structure to include all the points and be sure that you have not skipped any part.
After completing the assignment, revise the writing as much as you can to make it flawless. it is an integral part of any assignment writing. The more time you will devote in revising, the better your assignment will be. Here you need to check spelling mistakes, grammatical errors, sentence construction etc.
Lastly you need to give a proper conclusion to make your assignment complete. Be sure that you have added all the necessary details in this part and give a brief summary of the key points and don't include any new ideas here.
Conclusion: I hope the above-mentioned points will give you enough knowledge to write proper business assignment writing.
If you follow the points properly, then business assignment writing will not be a difficult task for you. For more details you can take help from our javascript assignment help experts who will surely give you enough information regarding this or visit our official website GotoAssignmentHelp.com and order now.
(Visited 74 times, 1 visits today)