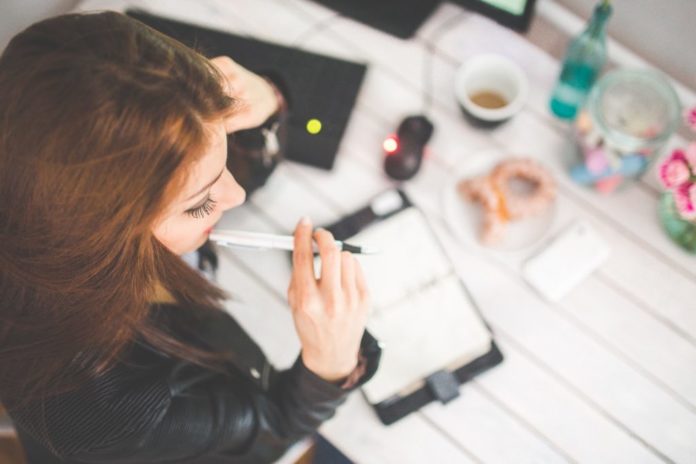 The accounting department is a very diverse one. It plays a very essential role in every industry and company. For anyone working as an accountant requires wide knowledge and skills to manage their day to day tasks in an optimal manner. If you are also an accountant, you are responsible for managing finances and interpreting the data, and other formulating policies. The accounting industry is ever changing. Anyone needs to keep on par with its challenging requirements. Accountancy is a core part of business and it can start up a business. If you want to start your business, that depends on your accounting skills to keep the cash flowing, books balanced and everyone paid. There is no refusing that is important for having skilled accountants. In tough economic time, a good accountant helps in business with finance ideas that locates saving and stay afloat. In this stage of your accounting carrier, you never stop your improving skills.
Your business degree or an accounting degree can help you create a solid job idea as a financial accountant. The credentials like an MBA degree are no doubt grade. But if you want to study more you can still develop other essential skills. For a financial accountant, you have to be comfortable in math and number zone. It may surprise you to know that the more you go high the more your accounting skills will go. Many beginners become benefited from accounting jobs outsourced to the country. When you are an entrepreneur you have to manage your books and established professional employment. Accounting skills are important to maintaining. An accountant has to be skilled in some factors. Modern accounting requires more than crunching numbers and balancing skills. Accountants have a difficult job in balancing their technical skills. Here I am giving some soft and hard skills that you need to be a good quality accountant.
Read this Article too:- How To Write A Personal Statement?
What are The Soft Skills in Accounting?
Soft skills are more difficult to measure than hard skills because they are usually learned through experiences. The soft skills that every accountant needs –
Communication – At present time accounting and finance professionals are not just experts to crunch numbers. They can tell the story behind the numbers in an easily understandable manner. It is true when you communicate with colleagues and clients who are not familiar with accounting terms you may face a problematic situation. Excellent verbal communication skills are very important for an accountant. It is a strong business writing skill to compose clear, concise, emails, reports, and documents.
Organization – When you are an accountant you have to be highly organized to manage multiple accountants and clients, meet the deadlines of the company, and follow proper guidelines. Most accountants deal with a particular amount of paperwork, and a disorganized may find it difficult to make sensitive documents correctly within the time.
Time Management – Many accountants work on multiple projects at the same time. It means that their time management and multitasking skills must be exceptional and praise worthy. However, time management is very crucial during tax season. When an accountant goes above and tries to meet their companies and client needs to be expert in time management.
Problem Solving Skills – Every company faces many problems regarding accountancy. So they want a great accountant who can think critically and solve problems. They want problem solving skills with their professionals to address financial errors and creative thinking to solve problem issues.
Flexibility – Nowadays every business needs an accountant who can adapt too many challenges guaranteed to come in any organization. A technology and technical practice needs for accountants to be prepared for learning and face the challenges immediately. Accountants are also experts to stay off changes like new platforms and fluctuations in a project. It results from new rules and laws.
Knowledge About Industries – When large organizations provide training in various areas, the accountants are expected to have a large range of industry knowledge. If you are an accountant you should have enough expertise in ledgers, public offerings, and changing commissions of an organization.
Analytical Skills – Most organization wants accountants to be extremely detail oriented for some reason. Accountants can thoroughly review lengthy reports and also can conduct reviews accurately. An error in accounting could result in major discrepancies and inconsistent results.
Spreadsheet Proficiency – If you are not a master of Microsoft excel it is time to enroll your name in this course. A spreadsheet is stapled in the accounting industry, and becoming a master of this, is a great way to stand out from the competition. An accountant expects to use a spreadsheet at a point in carrier.
Read this Article too:- 6 Steps to Write a Quality Dissertation
Like soft skills, hard skills are also specific and measurable for accounting. Hard skills can be learned in schools, colleges, professional courses, or books. The hard skills are –
Microsoft visual basic
Quick books
Data Analytics
Business intelligence software
Risk and compliances
Enterprise resource planning software
Cloud based accounting
Here I am giving some ways that can build your foundation and keep your accounting skills very sharp.
Embrace Technology – The concept of accounting is solid but the technology keeps evolving. Do not get attached to a platform. Take your time to understand the major system, business intelligence tools, and emerging technology of block chain. If you learn how to re-learn you don't have to be left behind.
Skilled Up with Data – Accountants are used to seeing the patterns in numbers but today's analytics belong to another level. The growth of computing power means that huge volumes of financial data cannot be arranged in different ways to squeeze out the knowledge inside. Computers crunch the numbers but ask the right questions and correctly interpret the answers.
Add Value to Critical Thinking and Sense of Business – A good accountant is more than a spreadsheet. Clients of a company expect you to solve problems, make policies and connect the spreadsheets to major business issues. If you learn skills that are not present in books but efficient for your job then you are a genius.
Communication is An Accounting Skill – Your spoken power presentations and written reports show your figure to non-accountants. If speaking or writing makes you anxious join a club or take business writing classes. You can gain confidence and feel comfortable communicating your thoughts through this process. When your presentation comes, do several runs for your content.
Show You Can Collaborate – A significant project requires terms and conditions. But collaboration is more popular. It means you find the most efficient use of people and time for your project. You work well with different kinds of people and see others' points of view. Then help them to see yours. Prove that you are a team player and you can be a team leader.
Be Adaptable to Change, And Do Not Become Anxious – Pivot is more than an excel command. It is a survival skill. With these skills, you can change tax loss, regulations, and reporting requirements quickly. Your team could be dissolved or your company acquired. Stay with the top of contacts and industry movements.
Seek Out a Large Range of Experiences Early in Your Carrier – Do not fix a long time in your first role. Accounting has many different aspects and those are – bookkeeping, financial reporting, internal auditing, taxation, and compliance. Gather experience about a few of these or be on the team handling clients for different companies. In the same company speak to your boss to change your job profile.
Be Special in a Sector or Industry – Once you have tried a range of aspects chose one for focus. You need to specialize in your knowledge and accounting skills to reach the next level. Visit a big accounting firm and you can see lines of practice. There are some new industries like health care, technology, etc. These industries need complex accounting solutions. Pick your long term interest and be focused on the leading employers belonging to your region. Some specialized skills are present in the accounting industry.
In today's world, the data analysis process is the most valuable for any company. An accountant has to deal with large data sets daily. Carry out a mathematical calculation for a data set but it is not enough. You have to analyze those figures and get useful insights out of them. It not only helps to understand a market trend but is also useful in formulating policies. Data analysis is an essential skill for an operator to master in accounting. Nowadays business of all sizes looks for experienced professional. Accounting specialists are the appropriate blend of technical accounting knowledge and interpersonal. Think of a job that can be done by you for any company in any industry you may think of other options but I suggest you do accounting. So if you become an account you will have a big chance to have an excellent carrier in your life.
This was basic knowledge about the skills of accounting but huge things you need to about accounting. Before leaving this page take a look at this section. We are providing various assignments and assignment help UAE for the academic carrier through GotoAssignmentHelp Company. Any academic student can help from our service as there are more than thousands of professional assignment help experts available here. They all know their native languages and write plagiarism free papers. Just login our website and place an order now.
(Visited 42 times, 1 visits today)