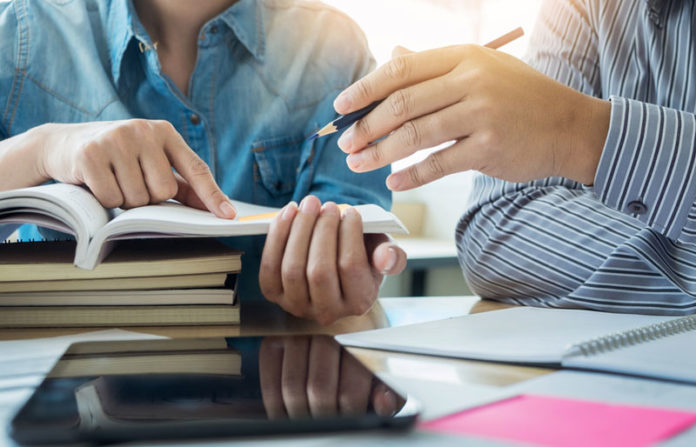 Are you a student? Have you got a dissertation paper as an assignment? Then you are at the right platform; in this blog, our leading assignment help experts will guide you regarding how you know if your dissertation paper is good or not. Just read the blog and know about it in detail.
At present, the degrees of higher studies are incomplete without a dissertation paper. Day by day the importance of dissertation writing has increased due to its high demand.
What is a dissertation?
A dissertation is a long piece of writing that is given to the students of graduate, postgraduate, or Ph.D. degrees and is told to finish it within the stipulated time.
A dissertation paper is a research project where students need to present their findings in response to some questions that students have chosen themselves.
What is the Main Aim of Dissertation Writing?
Throughout a dissertation project, teachers want to test the independent research skills of the students that they have acquired at the time of colleges and universities. These assessments help them to determine their final grades.
Read this Article too:- 7 Advantages of Assignments That Every Student Should Know
If you need any kind of guidance from your experts, you will get it but remember that all that need to do is to be done by you only. For students, writing a dissertation paper is undoubtedly the most difficult assignment. Completing these projects needs a lot of hard work, many sleepless nights, etc. However, it can be a rewarding task if you got the topic according to your choice. On the other hand, it can turn out to be a herculean task if one finds the topic uninteresting. As a result, make sure that you choose the best topic according to your need.
There are different types of dissertation writing that are given to academic students. Before starting writing you need to know the form of writing and then work accordingly. No matter what topic you choose or what type of writing you have got, you must possess those qualities that are needed for writing a good dissertation.
Below our thesis help experts have added the key features of good dissertation writing such as
You must have the ability to outline and research the topic with some clear questions.
Before starting writing do thorough research on it and try to find out the leading issues that are related to the topic.
To make your writing complete, you need to accumulate the necessary information regarding the topic and deck it up properly in your paper.
Before adding that information to your writing, you must have the power of judging if these materials are reliable or not. At first, make sure this information is authentic then add it to your writing.
You should make sure that whatever you have chosen to include in your dissertation paper, is well debated.
The conclusion must be presented in such a way that it must be attractive and all the points are well argued.
What is the Length of a Dissertation?
The length of a proper dissertation writing varies based on the level of academics, country, and most important institutions. Before starting writing, you must know what style of writing your institution prefers and you need to work accordingly. Generally, a dissertation paper for an undergraduate degree seeks words between 10,000 and 12,000 and for a postgraduate degree, it remains between 20,000 and 25,000 words. On the other hand dissertation for a Ph.D. degree seeks 50,000 words.
What are the Qualities of a Dissertation Paper?
A dissertation is written mainly chapter-wise; so, a proper dissertation must contain different parts and you need to arrange all the chapters step by step. An outstanding dissertation includes detailed analysis, evaluation of the concepts thoroughly, different theories and ideas related to it, etc. As an average student, you need to deck up these points in your dissertation paper.
To make a good dissertation you need to include an accurate and consistent referencing style that your institution prefers. Whenever you find the research topic make sure that you store all the data in a file so that in the time of need you will get it at a place. This will help you to make your referencing style easier and more accurate. Excellent quality referencing style show in-depth your research and your knowledge regarding the topic.
Based on the type of writing, you need to include the information i.e. if your dissertation paper is based on scientific writing, then you need to cite every relevant source that has helped you to write the paper. It will indicate that students have made a strong argument on it.
You need to site as many papers as your dissertation needs. Whatever you quote in your writing, you must have a strong reason for it. You need to make your writing in such a way that at the end of the writing, it must look easy to read and organized too. A poor-quality dissertation paper doesn't possess citations and referencing styles. If you are adding it to your writing, then you may consider that your dissertation writing falls into the category of good.
Before starting anything we need to do a proper plan and we need to follow it throughout the whole process. It is applicable for dissertation writing too. You need to make a proper plan before starting writing. Be sure that you are working on a proper structure. Now you may have doubts regarding what is proper structure, then let me assure you that a proper structure indicates a clear format of the writing. If you are not sure about the structure, then you must consult with your experts before starting working on it. Don't add plagiarized content to your writing, it may destroy your writing.
Whatever you include in your writing, be sure that you have added everything based on your academic manner, otherwise, your supervisors may not accept it.
If your dissertation paper contains these parts then you can understand that it is a good dissertation and by submitting it, you can acquire more marks in it.
Read this Article too:- 6 Tips to Deliver a Successful Informative Speech
If you are finding it difficult to write your dissertation paper, then you can once take help from GotoAssignmentHelp, a renowned Australian company that has been serving various types of services including dissertation writing services to students residing in all over the world. It always provides superior quality content that is apt for academics. The experts of GotoAssignmentHelp are very skilled and deliver the best type of writing to the customers. if you avail of its services, then you don't need to feel worried about your dissertation paper, and be sure that you will get a good dissertation writing that will surely give you the additional benefit of earning more marks in that academic session.
Conclusion: I hope after reading the blog you have got a clear idea of the essential qualities of a good dissertation paper. If still you have doubts or finding the best source for making your dissertation paper, then you can once consult our dissertation help experts. I hope they will surely be able to solve all your issues regarding the dissertation. For more updates, you can visit our official website and can check the procedure of availing our experts, and book your service to get a hassle-free academic life. Login our website and place your order now.
(Visited 34 times, 1 visits today)