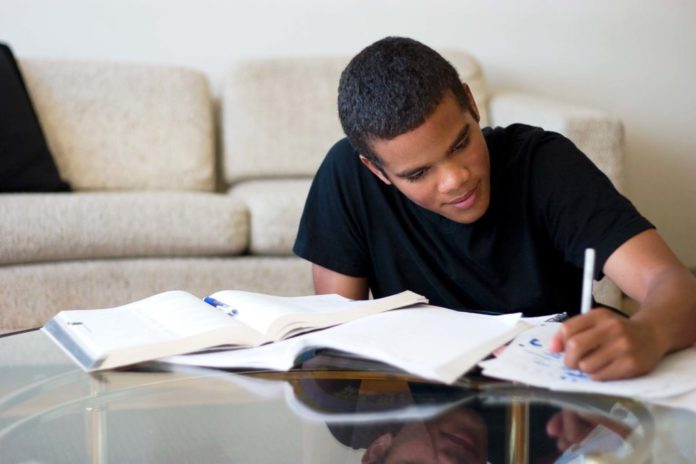 Do you think research paper writing is a difficult job? Need guidance to write your research paper? Then this blog is going to be only for those students who are struggling with their research papers. Here present our help with assignment help experts will guide you regarding the tips to write a good research paper writing in step by step. I hope it would surely be helpful for you.
What Do You Mean by Research Paper Writing?
A research paper is considered to be a piece of writing that take measures of analysis, interpretation, and contention based on an in-depth study regarding the topic.
Sometimes research papers are also called essays, but we can't call essays research papers, because in research paper writing you need to deal with the topic in a more detailed way. Throughout a research paper writing, professors not only check your writing skill or capability, besides they test your skills in in-depth research. So, writing a research paper is not at all an easy job, it seeks vast knowledge on that particular topic, where you need to add a plethora of information accumulated from various sources, and by doing so you need to give your own contribution to the debate.
Below our dissertation help Australia experts have added the process of writing a good research paper step by step. Here you will come to know from the understanding of your assignments till the end of your writing.
Understanding Your Assignment
The first step in writing a good research paper writing is to understand your assignment. Completing your research paper within the stipulated time indicates that you have understood the subject matter and executed it successfully. So, before starting writing, make sure that you understand the topic and have a clear idea of what to write and how to write.
Read the topic or the problem as much as you can, if you find anything is making you baffled, then immediately you need to clarify it with your professors.
Give emphasis on the goal of your assignment, length of the paper, word count, the format of writing, deadline, style of writing, etc.
Make a list of your own where you need to enlist the key points that you want to add to your writing from the top to bottom and after completing it, give a tick on it.
Do thorough research on that topic and accumulate as much information as you can to make your writing enriched. Be sure that you have enough time for doing all these, because, writing a research paper itself is a lengthy process. Set a particular time for editing after making the draft.
Choose a Topic for Your Research Paper
One of the most important things in writing a good research paper is to choose such a topic for your research on which you can deck up your information properly by adding a plethora of information. There are various ways to find out an idea for a good research paper, you can do it by yourself or you can consult with your friends or professors and then choose the topic.
You can choose the topic from your surrounding and then try to write, if you find you are able to write continuously regarding the subject matter and have got relevant information about it which is quite interesting, then go for it.
Or, you can read other research papers that are written by others, with which you can gain knowledge and idea of writing. There you will get various types of ideas related to a specific topic, you can pick any one of them and start researching it.
As you have found the research topic that you think is interesting and you can write about it in detail, then change your focus on the assignments.
Read this Article too:- Do You Know the Format of Writing Personal Letter?
Do an Initial Research
As you have made up your mind regarding the research topic, now note down any information in your copy that you find relevant to your topic and try to find out an issue with which you can continue the further research. While working on it, you can take help from various relevant sources i.e. books, journals, magazines, websites, etc, to make sure that you have not missed any information.
As something relevant information comes into your mind, don't only verify that idea on the internet, but you need to find out those sources that contradict to your point of view. Here you should keep in mind that
Whatever you have written, is there anything that people can avoid?
Is the topic unique or ordinary and seems to be boring for the audience?
Is the topic relevant to the present day?
Whatever topic you choose, you must have a clear answer of why, how, what, when, etc. Asking a question about your research topic would help you to choose the best topic for your writing.
Developing a Thesis Statement
A thesis statement is a statement where you need to establish the purpose and position of your research paper. If you start writing with a question, then you need to answer it correctly. Here you can add the evidence to support your answer. It must be contentious, coherent, and brief.
Make an Outline of Your Research Paper
An outline includes the key topics, arguments, evidence, etc that you want to add to your writing. An outline will make your writing efficient and your work would be easier.
Make a Draft
While working on a draft, make up your mind that your initial attempt is not going to be perfect if you are a novice.
While making a draft you should give focus on writing, not perfection.
Arrange all the information on a logical basis and write paragraphs and sentences in proper order.
Your ideas must be clear and to the point, don't include unnecessary things in your writing.
While start working on the paper, be sure that you will not write the introduction at the very beginning of your writing and write those parts first that you consider most important than the rest of the writing. According to experts, completing the difficult section is preferable. Keep the outline by your side while writing.
Citing Source of Information
Citing sources is a crucial part of any kind of writing to avoid plagiarism. Each time you are adding any source of information to your writing, make sure that you give credit to the writers or authors.
Introductory Part
After completing the whole research paper, you need to focus on the introduction. Your introduction must be catchy and it must be able to answer questions starting from why, what, and how. While you are working on the introduction you must have a clear idea of why the reader will read your paper, whether whatever you have written is sufficient to give some new information to the readers, etc.
Read this Article too:- How Can I Pay Someone To Write My Essay?
Concluding Section
As you have completed the introduction and body of the research paper, you need to give focus on the conclusion. While writing a conclusion the things that you must keep in your mind are,
you will not offer any new information or argument here
you will not take more space for the conclusion
Revise Your Paper Thoroughly
Revision of your paper includes proofreading and plagiarism checking to ensure that your writing is 100% accurate and original.
Conclusion:
After reading the blog I hope you have accumulated the necessary information regarding how to write a good research paper. If still you have some confusion or want to know more about it in detail, you can contact with our assignment writing help experts who are always available for you. For more information, you can visit our official website and after checking all the procedures, place your order. Just check our website review and place your order now.
(Visited 52 times, 1 visits today)