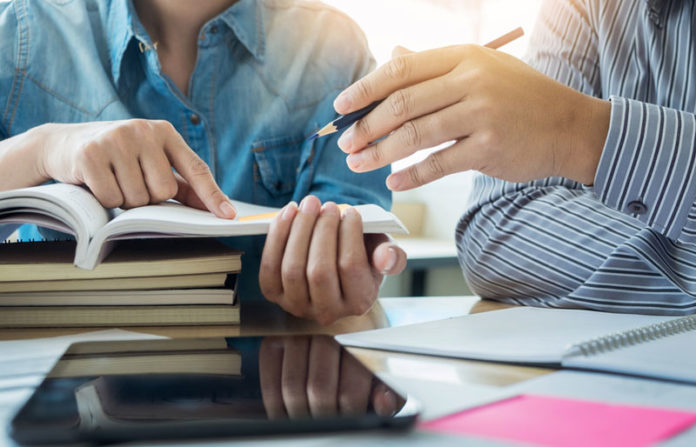 Nursing assignments are a common assignment subject in recent times. It is a complex assignment in nature. It becomes complex because of its multiple factors like neonatal care, nutrition, dietetics, and others. Most of the students faced difficulties to solve the Nursing assignment paper. Some of the students can write an assignment but there also face a struggle to write an introduction. So, keeping this thing in mind some nursing assignment helpers are available on the internet. You can take benefits from them. They can give you an idea of how to write the introduction to the nursing assignment. If you know the fundamental knowledge of nursing and medical domains you can write an introduction of nursing assignments. I am here to tell you everything about the introduction to the nursing assignment but we also give various kinds of dissertation and assignments help Australia through GotoAssignmentHelp Company.
The nursing and medical courses can enhance your skills and expertise in nursing. Here I am giving some tips for writing an introduction for a nursing assignment –
Try to Find Out the Meaning of the Question: First, understand the questions. This will guide you in writing a good assignment.
Prepare an Outline of the Assignment: Always prepare an outline of a job because it helps you to be on the right track.
Create a Flowchart of the Assignment: By creating a flowchart of your assignment you can give a brief description.
Problem Statement: Write all the problem statements in a crisp and precise manner.
Brief Background: Give a strong and brief background of the nursing assignment.
Read this Article too:- 6 Tips to Deliver a Successful Informative Speech
If you have the efficiency to inculcate all of the above mentioned tips, more than half of your job is done. Except these the others are only depending upon on your knowledge about this subject. One of the biggest mistakes done by students is not being able to distinguish between different types of nursing projects. There are many kinds of nursing projects like a nursing case study, nursing leadership, nursing reflection, etc. when you write an introduction for each of them, the basic tips remain common. Though the writing styles are different for the approach to the question every piece of nursing assignment is unique but, for more assurance always have a look at any nursing assignment sample. Nurses play a vital role in the health care or medical industry. They are the medical staffs who take care of the patients, administer medicines, keep check on their vitals, and communicate with doctors about the health statement of patients.
Nowadays nursing becomes a highly demanding career. Many roles and responsibilities are involved there. Writing an assignment about nursing can help you to learn how to organize information, document research, and management of your time. Nurses need the knowledge of how to communicate effectively when writing as they have to document a patient's previous medical statement. A nursing assignment paper can assess your knowledge, research capabilities, and skills like other assignments. It may be expository or argumentative.
Introduction of a Nursing Assignment:
The introduction of a nursing assignment is as much important as a good introduction. A good introduction can encourage a reader to continue with the main parts of the assignment paper. A well written introduction can give you a chance of creating a beautiful first impression. If an introduction becomes disorganized and most of the information is not correct that makes a reader confused and disoriented. For writing an introduction you need to understand what the introduction of your nursing assignment paper should accomplish.
Read this Article too:- 7 Advantages of Assignments That Every Student Should Know
The Introduction of a Nursing Assignment Paper should Fulfill Some Responsibilities, Those are
Grab the attention of your reader with an interesting introduction.
Introduce the topic
Give a beautiful statement of the theses
Explain the relevance of the study.
Outline the main points of the assignment paper
Here is an Analysis of All of the Steps of an Introduction Needed in the Nursing Assignment:
Introducing the Topic: If you start by introducing the topic of the assignment paper you have to tell your readers what is the topic. You also have to tell about the importance of it. You have to make all of your readers interested so that they can take benefit from your assignment. You can arrange and gather your audience with a good introduction with a compelling story. You also can include a quotation, a statistic, or an anecdote. So, grabbing the attention of readers is very important. Do not forget the relevance of the topic when making the introduction appear catchy. There is a simple way to emphasize the importance of your nursing assignment. You can highlight the benefits of it and in this way; the reader focuses on the positives of the research.
Set the Background: A background can make difference in like an assignment paper. If the assignment paper made by you is empirical, you can provide an overview of nursing. A relevant assignment can establish the uniqueness of every assignment. Always try to refrain from the formal literature review in the introduction section. This thing will show your awareness of previous research. On the other hand, if you write an argumentative research paper it will narrow down your topic and give a common background on the context. Remember one thing; don't make an introduction too much lengthy. If you know more information just keep it in your mind and include it in the main body of the paper.
Stating the Problems: In the next step establish the problems of the nursing assignment. Convince your reader about how your writing will help to address the research question. Your contribution to the work can bring to detail knowledge of the subject can be pointed out.
Specify the Objects of the Assignment: Specify all those things you intend to achieve as a result of nursing. An assignment will state your position on the topic with any specific arguments.
Outlining the Structure of the Paper: Outlining is the last part of the introduction and it is reserved for giving a brief overview of the assignment. Describing the structure of an assignment is easy for the reader to understand. You can highlight the important points of the nursing assignment paper. If your paper is away from the usual structure of introduction, body, and conclusion then, it is very important providing an outline.
Some people might not think that nursing could be a subject for an academic assignment but at this time nursing assignment is very important for those who are applying for nursing programs. A nursing assignment can be challenging to write because it needs proper research, knowledge, and the power of writing that can attract a huge audience. A nursing assignment is an academic paper related to nursing. It can be used either in the application process for a nursing school or in a nursing program to show your level of knowledge. Maybe you know how to write a nursing assignment as a professional nurse. This type of assignment is highly academic and always written for a knowledgeable audience.
Though nursing assignment is very different from the kinds of assignments you know it requires attention to detail, scientific accuracy, and thoroughly conducted research and communication ideas. If you can write an assignment for once while maintaining all these you can feel overwhelmed. Before starting an assignment based on nursing make sure that you understand exactly what is required from you. It usually will have a word count, expectations for the quality of sources, and citation style. After getting success about write a complete assignment doesn't be afraid to change sections or add or remove information. There is a possibility to see better ways of presenting your research or new connections. Once you are 100% satisfied with your writing proofread the assignment paper for formatting errors, spelling mistakes, grammar mistakes, etc.
A nursing assignment needs a strong paragraph. The body paragraph is the paragraph where you provide supporting information and create an assignment more interesting. Each of the body paragraphs should start with a topic that clearly states what about the paragraph is. In the next sentence, you have to explain how the information relates to the statement and for the rest of the body paragraph correctly cited evidence from reputable sources is needed. A body paragraph should end with a transition sentence to increase readability and cohesiveness. Each of the body paragraphs should explore one main supporting point. All of the information included in a body paragraph should be relevant.
In the conclusion, you have the opportunity to show the reader how everything in your assignment is connected. The summary of the leading points is the strongest thing. Don't explain too much because it may be bad effective for your assignment paper. Your main conclusions should be self evident. Don't bring any new theory or information regarding your assignment.
So, it is the complete package of information about nursing assignments. After reading the total blog if you are interested in our online assignment help writing then check our official website. You can be very profitable from here. All of the academic writings are completely plagiarism free. The experts have professional experience for a long time so; you can rely on our service. Just login our website and place an order now.
(Visited 18 times, 1 visits today)