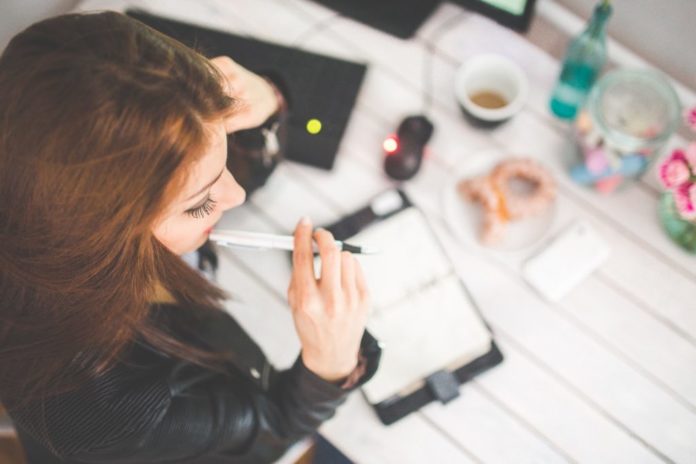 Got thesis writing as an assignment?
Are you a student of doctoral degree? Worried about the length of the writing? Then you are at the right platform; in this blog, our best assignment writing help will guide you regarding the length of a proper thesis writing for a Ph.D. degree.
A thesis writing is the most important part of a Ph.D. degree. In the academic years of a Ph.D. degree, students need to work on their thesis paper, and based on it, their academic career depends.
Writing a thesis paper is undoubtedly a difficult task due to its difficulty level, huge word count, the pressure of writing something new and original, and how you make the logical arrangements to prove your arguments, etc.
With the help of our essay writing help Ireland experts, we have written this blog so that you will get a clear idea of what to add and what not, how to write the thesis, and most importantly what is the possible word count of the writing.
What is a Thesis?
A thesis is one of the most important assignments to acquire a bachelor's or master's degree. It mainly focuses on the main idea of the paper or topic. Here you need to build your viewpoint or argument in a single sentence through which you can give a clear idea to your readers.
Read this Article too:- Know about Harvard Style Referencing Generator in Details
How to Start a Thesis?
A proper thesis writing is started with a literature review. It is the first part or chapter of your thesis writing. Now you may have doubts regarding what a literature review is, then let me tell you that a literature review is an opportunity through which you can display your area of knowledge and understanding of what has already been written regarding the topic in various articles, books, journals, etc.
If you just summarize the pre-existing ideas of the scholars, it will not work here. You must have the power of assessment and need to analyze their arguments.
As you finish the part of the literature review, you need to focus on the main part of your thesis paper.
In the abstract, you need to give a brief summary of your thesis. The main aim of adding the abstract of your thesis is to give the main important points of your paper to your readers. While writing this part, be sure that you will not add any extra information in it, whatever you have written in the whole paper, you need to summarize it here.
Acknowledgments – through this particular part, you need to show your gratitude to those who have helped you while writing the paper. It may be your institutions, organization, individuals, etc, who have expanded their helping hands to complete your thesis paper.
Other parts such as a table of contents, a list of tables or a list of figures, etc are parts of a thesis writing. You need to allocate separate pages to indicate these parts.
If you check on the size of a proper thesis paper, then you will not get any proper answer regarding it. Through research, it is found that the average length of a proper Ph.D. thesis paper needs a word count of between 80,000 and 100,000 words. To make the average word count, you need to work on more than 200 pages. But in reality, the actual number of pages of the thesis paper completely depends on the subject and the institution that gives the assignment.
You will find the differences between the word counts are just because different universities set their own word length and requirements too, and the approximate word limit remains 100,000.
Word Count Based on Different Universities
As a student of Ph.D. degree, when you are given a thesis paper, there you will find the word count to be mentioned that is set by your institution. In most cases, it is found that the word limit remains for not exceeding the word, but there are no restrictions on the minimum word count. The main aim of giving word count is to ensure the students that they can express their own point of view regarding the topic within a specified word limit, within which students can establish their research, deck up their materials, etc in proper sequence; and the rest depends on the students i.e. how they will present the thesis, how they will write, etc.
There is no lower limit to writing a thesis paper does not mean you can take it easy or make it brief. As thesis writing includes a lot of chapters such as literature review, research, abstract, acknowledgments, table of content, methodology, findings, discussions, conclusion, etc your teachers will expect that you will work on all these parts properly and do thorough research to establish your own argument on the already existing researches. As a result, the length of the thesis must be proportional to the topic and it must convey all the information completely.
Different universities prefer different word counts for thesis writing, so, before starting writing, you must consult with your supervisor about it and work accordingly. On the other hand, you will find different word limits in the same universities for different departments, for example, the department of Arts may seek a word count of 80,000 for a particular university, on the other hand, and the science department may seek 85,000-word count for its thesis paper. Through there is a range of limits, but the approximate range falls between 75,000 to 100,000 words.
Read this Article too:- Best Research Topics for MBA Students
Various research has been done based on the word limit of a thesis paper in the world's top universities, the result found that the approximate word count remains between 80,000 and 120,000.
Tips for the Optimal Length of a Thesis Paper
From the very beginning of your writing, if you focus on the length, then you will not be able to produce a fruitful work. So, instead of focusing on length, focus on the summarization. Your main goal should be to include all the points with a brief description. Be sure that whatever you have included in it is adequate and by reading it readers can easily understand every point. Be sure that you have not added irrelevant information and be aware of repetitions.
Except for the main theme, you can't repeat anything. In your writing, you need to prove all the possible issues related to the topic. From the very beginning you need to develop the theme in the introduction and expand it in the body of the thesis, then comes the abstract and conclusion.
If you find writing a thesis paper is a herculean task, then you can once rely on GotoAssignmentsHelp's services. If you avail of its services, you will get hassle-free academic life, till the time our experts will write your thesis paper, you can devote your time in doing other work. I assure you that you will get plagiarism-free, flawless content that will give you additional benefit in acquiring more marks in academics.
Conclusion:
I hope the above-mentioned information has helped you to know the length of your Ph.D. thesis paper. If you still have any doubt regarding your thesis paper or want to know in detail about it, you can easily contact with our assignment help company experts, who will surely help you to solve your trouble. To know more about our services, you can visit our official website and can check all the necessary details for availing our services. Just login our website and place your order now.
(Visited 52 times, 1 visits today)