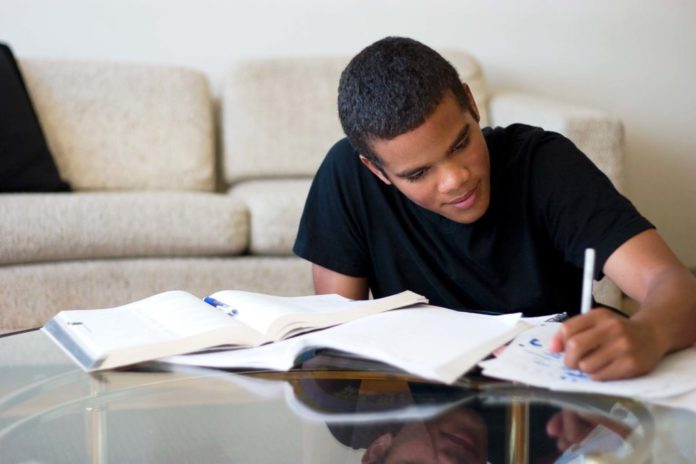 Want to know about special occasion speech? Searching for the best result to know about it in detail? Then you are at the right platform; in this blog, our case study assignment writer will guide you to know about special occasion speeches in detail. So, read the blog and get complete guidance regarding it.
There are many people who don't have any knowledge regarding how to deliver a speech. I hope you are also looking for this answer. Then let me assure you that you are not exceptional in this case. Standing in front of a large audience and delivering your speech is not a matter of joke. Often we are asked to speak during some special occasion in our lives. The occasion may be various types such as it may be an award ceremony function or a reception party, in both cases, your style of delivering a speech must not be the same. So, knowing how to deliver your speech on various occasions is the purpose of special occasion speech or speaking. Here, our assignment help experts will help you to know about special occasion speeches and the types of special occasion speeches that are used for various purposes.
Read this Article too:- Learn the Difference Between Thesis and Research Paper Writing
Definition of Special Occasion Speech?
A special occasion speech is a particular speech that is designed to engage a large audience on a specific occasion through an emotion. Like other forms of speeches, special occasion speech also gives a clear message to the audience but you will find the differentiation in the manner of speaking or delivering speeches.
What is the Purpose of Special Occasion Speech?
Special occasion speeches are given at various functions such as award functions, the annual day of a company, wedding ceremonies, etc and its main goal is to make the audience feel comfortable and indulge them emotionally through the speech. The speech must be presented in such a way that it must indicate that the audience is responsible for this special occasion.
In our daily life, we find various types of events but we can't consider all of them as special occasion speeches. Speeches that are designed only to inspire a large audience or to motivate them, we can call them special occasion speech. Be aware that you will not mix a special occasion speech with a persuasive speech, both are different and both are used in different purposes.
For example, suppose you are a coach of a cricket team or a leader of a work. In both cases, there will be some situations where you need to deliver your speech to motivate your team members or to inspire them to reach the goal by doing their best. Now, you need to make such a speech that will motivate them and it will be different from traditional persuasive speeches. While making your speech, you need to give focus on why the group members or the cricket team will pay heed to your words.
To make an exceptional speech to motivate your audience, the necessary thing is to know the key ingredients of preparing the special occasion speech. A special occasion speech is primarily made up of four parts such as preparation, adaptation to the occasion, adaption with the audience, and mindfulness of the time. Below our assignment writing company experts have described the format of making special occasion speeches in detail.
Whenever we try to deliver a speech, we feel puzzled and nervous too thinking that what we should tell and it is the outcome of our under-preparedness or not preparing at all. So, the first and foremost thing in delivering a speech is to prepare yourself completely so that whenever you are going to deliver a speech may it be a wedding ceremony or an award ceremony, you don't need to think about standing on the stage and wasting your time. If you prepare your speech at home, you can easily deliver your special occasion speech without any hesitation and can get applause from the audience.
Sometimes we face situations where we don't get enough time for preparing our speech, then the best way to overcome such a situation is to jot down some ideas or notes on a napkin and then deliver them. It is better than not having any idea of what to say.
Adaptation with the Occasion
Not all speech or content is apt for all types of occasions. If you are asked to deliver a speech at an award function in a school, then if you crack a joke, it will not be apt for it. In such circumstances, you need to adapt yourself to the occasion. Wherever you are, you need to convey a message based on the situation and of course audience.
Different types of occasions need different levels of social appropriateness. If you use the same speech for different occasions, then it will be a great mistake. You can't entertain all types of audiences or groups with one speech. Before delivering a speech, you need to accumulate all the information regarding the occasion and prepare your speech accordingly.
Adaption with the Audience
Different types of audiences seek different types of speech and their response to it are different. The more you will come to know about your audience, the more you will be able to deliver a successful speech. When you take the audience lightly without being nervous and add some humour to it, then you will find the speech fell flat; and the vice-versa can make you feel troubled.
The last but not the least characteristic of special occasion speech is to be mindful of the time. Different types of speeches seek different time formats. Make sure that whatever speech you deliver, it must be short and within which you need to express all your point of view regarding the topic. Otherwise, the audience may feel bored. An introductory speech should always be brief – where you only need to mention the information that is necessary to inform the audience about the speaker.
Read this Article too:- What Do You Mean by Equation Solver?
Different types of speeches or events seek different time formats and depending on these you need to maintain the length of the speech in a minute. It is true that audiences of different occasions seek speeches of various lengths. Generally, speakers take ten to twenty minutes time for their speech, as the speakers come towards the end, the audience becomes restless. So, as a speaker, your intention must be to hold the attention of your audience with inspiring and engaging speeches. Sometimes we are not sure about the time of delivering a speech, to overcome that situation you must ask the host about it and prepare your speech based on that time format.
Tips for Special Occasion Speech
It is usually shorter than different types of speeches
It takes approximately ten minutes to express the opinion of the speakers.
Special information speeches are generally used on different occasions and here you need to inform your audience about such incidence that is unknown to them. Suppose, if you deliver a speech at a wedding ceremony, then you will tell such incidence that is related to the newlyweds and it will give the audience new information about their life.
Conclusion:
I hope by reading the above-mentioned information you have got an idea regarding special occasion speech. If you still have any doubt or want to know more about special occasion speech, then you can easily contact with our assignment writing help, I am sure they will surely guide you regarding any kind of need. For more updates, you can visit our official website and check all the services provided by us, if you find anything helpful for you then place your order and check our website reviews as well .
(Visited 58 times, 1 visits today)