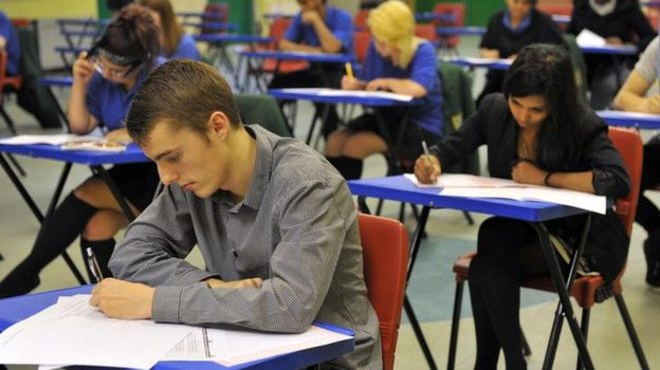 In the present days you all meet different kinds of assignments whether you are a student or an employee. For students, they are in need of an attractive cover page to beautify their assignments. On the other hand, to deck up the project employees are in search of a custom cover page that will help them to draw their senior's attention. In this case first impressions play a significant role. If you are one of those who are in search of an attractive cover page, then this blog is apt for you.
Below are the instructions given by our thesis help experts that will help you to understand how these cover pages are formed. But before following these instructions you need to know the instructions given by your school or employers.
What Do You Mean by a Cover Page?
In simple sense it is basically the front page of your assignment which includes important information regarding your work like title, an image, author's name, date, subject or other necessary details that you consider to be important for the reader etc. Its main purpose is to give the reader the main idea about the document.
How Does a Formal Cover Page Look Like?
Microsoft Word is used to form cover pages and other documents for schools and other institutions. While doing so, one thing you should keep in mind is that it must be a simple one. Sometimes institutions are instructed to follow a particular style like Chicago style etc. on the other hand non-academic cover pages are more casual.
While making a perfect cover page, you can use easy tools available on Microsoft Word and save it as your own cover page template. For academic assignment students should check the instructions strictly before starting it.
Process of Making an Attractive Cover Page
Microsoft Word gives you plenty of functions to form an attractive cover page. In such cases Microsoft Office suite gives you a plethora of well-designed cover pages that you can use while making your own document.
To make your own cover page follow the instructions mentioned below:
First you have to do is open a new document in Microsoft  Word
Click on Insert menu
In the dropdown you will find the Cover Page option in the very beginning. Next, click on the tiny arrow and you will find an inbuilt gallery of templates there.
Total 15 pre-formatted templates are available there.
You can choose any one of them by simply clicking on it.
Now the cover page appears automatically at the beginning of the document. If you need to replace its location, just right click on its thumbnail in the gallery and select the options given there.
How to Customize an Individual Field?
To customize the desired fields just click on each pre-formatted field (in the square bracket) and the whole thing will get highlighted with a blue field label on the top. Change the caption according to your need. You can place all the common information in the quick parts so that no need to type them again and again.
From the date field you can change the date from a calendar. Changing all the fields is quite natural just like normal text. On the other hand, you can change the graphical cover page element too just like any other image. To change the image just click on the graphic to display the Drawing Tools and Picture Tools menus on the Ribbon.
How Will You Make Your Own Cover Page in Microsoft Word?
Ms Word will give you free cover page templates; no doubt those are time saving processes. But if you want to make your own cover page or to add your touch in the project, you need to give little effort and make a cover page by yourself.
Ms Word allows you to access image edition tools at your disposal. When you can make your own cover page for yourself then why to choose other's ideas? After completing the cover page design in Ms Word save the document as a Ms Word Templates by following the process: File>Save As>Ms Word>Templates. Now save the template in your desired location.
To add your own cover page to the default choices under the Insert menu follow these steps:
Press Ctrl+A to select the entire page> add these selections to the Quick Parts gallery> Go to Ribbon> Insert> Quick Parts> Save Selection to Quick Part Gallery from the dropdown menu.
Now enter the details in the dialog box for a new Building Block. In the dialog box give the cover page a name. From the Gallery choose the 'Cover Pages' from the dropdown. From there you can choose a Category that is already in existence or make a new category. Then save the template in the building block. Click OK on it and close the Building Block dialog box. By clicking on the Insert menu you can check your own cover page template.
Conclusion: After reading the whole blog I hope you have got an idea of making an attractive cover page. If you have any doubt you can ask our research paper help experts and take help from them. For more details log on to our official website and check the necessary details of hiring them. 
(Visited 65 times, 2 visits today)