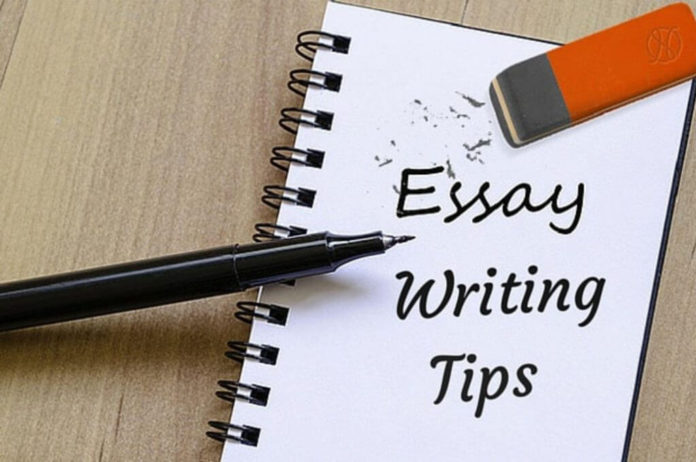 Do you want to compose a synthesis essay? Are you a little bit confused thinking how to write and complete it following the guidelines etc. Then this blog is dedicated to you. In this blog we will discuss how to form a synthesis essay.
So, without wasting time, give a look and gather as much information you need before writing your synthesis essay.
Definition
Synthesis essay is a written form that requires a unique idea based on a theme or topic and the writer represents it in a different way by adding important information collected from multiple sources. By doing so the writer wants to serve his or her own viewpoint through the writing.
Major Components Required to Synthesis Essay
While writing a synthesis essay, you have to keep in mind that a complete synthesis essay should have four parts i.e.
  Synthesizing sources
  Composing a claim
  Formatting the essay
  Talking about the texts
Now we will discuss the above mentioned points and we will try to know how to use these components in writing.
Synthesizing Sources
Before starting the synthesizing essay you have to select a topic and accumulate necessary information regarding it. In this case your prompt should be proper. Then try to draft a tentative thesis which will clearly express your claim.
Present as much information you have gathered from various sources. This would be your first idea regarding the topic of your thesis. Represent it in an attractive way so that readers can easily understand.

When your drafting of the thesis is complete, you have to start choosing information from various sources. Choose those materials which will support you to prove your opinion written in your thesis. You may find various information from different sources, but those will not match with your opinion, it may be one source which you find helpful to
support your claim
Composing a Claim/Final thesis
As your accumulating process is complete, go through with your thesis, and give focus on how you can represent it i.e. what to add, what to deduct, which portion to highlight etc and connect them properly with your claim. And lastly you have to evaluate the sources i.e. the source which you have decided to add in your writing will help you to construct your viewpoint for the prompt you are using in the synthesis essay.

As your drafting and gathering information process is complete, you are ready to write the final thesis. By joining the necessary information, main ideas etc which you have already listed in your draft, you have to compost the thesis and in this thesis you have to mention why and how you chose to write about the particular topic and why it is relevant.
Formatting the Essay
Like every essay or writing, a synthesis essay also has three parts, introduction, body of the essay and conclusion. You have to remember that these three parts should be represented in a distinct way.

While formatting the essay you should keep in mind that the introduction of the essay should be attractive and it must give a clear overview of the topic and the necessary information that you are discussing in it.
The body of the essay should have important information that you have gathered from various sources. Try to write those by using citations.

At last, comes the conclusion. You have to form it in such a way that will clearly connect to your ideas to support your opinion as you added in your writing.
Talking about the text
Next you may give some additional information regarding the topic you have chosen to write in your writing.
Purpose of Synthesis Essay
You may wonder why you will write a synthesis essay? Or what is the purpose of writing a synthesis essay? Then let me inform you that it has various impacts.
Instead of giving additional knowledge, by a synthesis essay the writer explains why something is important and why he has chosen this topic to write.
In one sentence, a synthesis essay is the concise summary of your research in which you are adding a lot of information gathered from various sources; it may be a drama, a sonnet, poem etc and by doing so writers' intention is to give as much information as can be given to the readers
Conclusion:
After reading the whole blog I hope you will get an outline regarding the synthesis essay. If still you have any doubt regarding it you can take help form our assignment help experts who are very skilled and proficient in
dealing with such topics. They have been serving the students for the last few years and it is quite popular among the students for their services. By availing this service students will get 24/7 live support, on time delivery procedure, plagiarism free unique material, flawless writing, 100% customer satisfaction and the best native PhD experts for writing. By paying very minimal wages students can avail this service. For more updates log on to our official website GotoAssignmentHelp.com and check the necessary details of hiring them.
(Visited 98 times, 1 visits today)