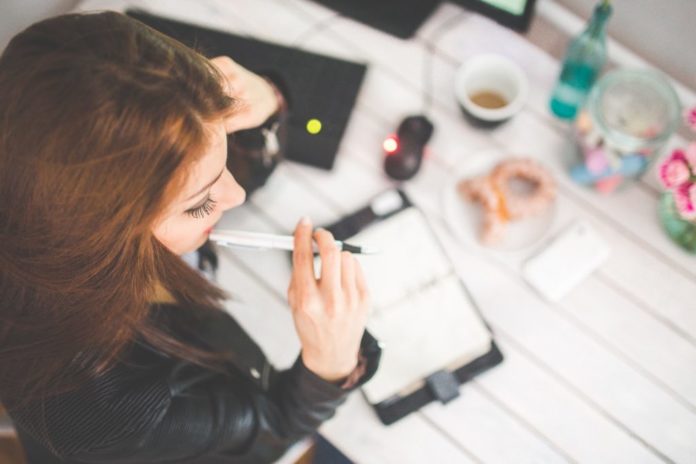 Are you an academic student? Do you need to write an argumentative essay as an assignemnt? Then this blog is going to be helpful for you; here present our assignment writing service experts will guide you regarding the format of argumentative essay writing that would be quite helpful for you.
Before going to the format, we need to know what an argumentative essay is actually
Definition of Argumentative Essay
An argumentative essay is a common type of essay that engage the students in investigating a particular topic, collecting, generating, and evaluating the evidence that they accumulate by researching and establishing a position on that particular topic in a brief way. 
What is the Purpose of Argumentative Essay
The main purpose or motive of an argumentative essay is to organize and present your point of view on a particular subject with a definite conclusion in order to persuade your readers or audience.
Through an argumentative essay, the author or writer takes a clearly defined status on their subject or topic and establishes an evidence-based case study for it. Argumentative essays are the most common types of writing that are given to the students of colleges and universities.
Read this Article too:- 7 Useful Tips For Referencing Your Academic Assignment
Why Students Write an Argumentative Essay?
The approach to writing an argumentative essay is different based on the standards of students. Sometimes high school students also get an argumentative essay as an assignment. In this regard, students are asked to argue in a particular topic. They need to establish their own point of view and based on it they need to support their argument and most importantly with evidence.
For example: if you get a statement i.e. what is the role of the internet in education, whether it is positive or negative? Support your argument based on necessary evidence. Then you need to say in favour of both the impacts and need to add your own point of view with evidence.
Argumentative Essay for College Goers
In higher studies, an argumentative essay is a part of academics. In this regard, professors will not mention the term argumentative essay, but students have to identify it with the question and need to write a proper argumentative essay with evidence. Writing an evidence based argumentative essay becomes a challenging task for college goers.
While writing an argumentative essay students need to research that particular topic thoroughly and develop a specific position on the topic of the essay. Here you need to convince your readers with your own approaches and by presenting your evidence, evaluations, and analysis on that particular topic or subject.
In this regard, you need to keep in your mind that when you are given an argumentative essay, don't just list all the positive and negative effects of the topic, besides this, you need to develop a focused argument about all the positive and negative effects and you need to support your own point of views based on all evidence that you accumulate from various sources.
What are the Approaches to Argumentative Essay?
An argumentative essay is always objective in its approach. Whatever argument you enlist in your essay, it should always be based on logic and evidence. Here you don't need to exaggerate any point of view or appeal to emotion.
There are many common approaches to writing an argumentative essay, but while writing this you need to follow a particular outline. Here our online assignment writing help experts have explained it in detail.
The procedure of Writing an Argumentative Essay
Introduction
At the very beginning of your writing, you need to introduce your readers or audience to the argument. Like other essay types, the introductory part should be catchy that can easily draw the reader's attention. Here you need to provide background information that you consider necessary to inform your readers. Then present your thesis statements and give a brief summary of the structure of the body, so that by reading it, readers can get an outline of the essay.
The Body
The second part of an argumentative essay is the body, where you need to develop your own argument. Here you need to develop your arguments in a detailed way. Here you need to arrange your evidence, analysis, and reasoning in such a way that may convince your readers that your arguments are true and it is apt to the topic.
Like other types of essays, an argumentative essay also seeks a standard five-paragraph format; where the body itself takes approximately three paragraphs. While working on these paragraphs make sure that you will introduce a single topic in each paragraph. Each of these topics must be self-sufficient and don't introduce any irrelevant information in your writing.
Read this Article too:- Techniques You Can Borrow from Creative Writing to Improve Your Case Study Assignments
In the body of an argumentative essay, at first, you need to accumulate all the merits of the particular topic in a different section and then add the demerits of the subject. You need to arrange all the points in a proper way that easily draws the reader's attention. If needed you can add some sub-headings in each paragraph.
Conclusion
The last part of an argumentative essay is the conclusion where you need to summarize the whole essay in brief and give emphasis the arguments that you have added in the body.
While doing so, be sure that you will not introduce any new information, arguments, or evidence in the concluding part. If you have not discussed the particular point throughout the whole essay, then you don't need to mention it in the conclusion. It may make your audience baffled. In conclusion, you should always give emphasis on the relevant and important argumentative points.
Advanced Structure of an Argumentative Essay
Sometimes students get such topics where they need to support more complicated arguments that are different than the normal type. In such cases, students need to follow a different format.
Aristotelian or Classical Format
When you are writing a straightforward argument, then follow this particular format.
Format:
First, you need to introduce the problem.
Second, explain your own perspective regarding the topic.
Third, describe your opponent's perspective regarding the topic. Here you need to separate their views one by one.
Fourth, now present your own evidence that you have accumulated through research.
Fifth, conclude your argument by summarizing the whole essay.
This style of writing is used when you find both sides of the argument of the topic are valid and you need to impress a mixed audience.
Format:
First, introduce the problem of the essay.
Second, next, you need to explain all the points of your opponent and don't forget to verify their points.
Third, explain your own perspective regarding the topic of the essay.
Fourth, make such a section where you need to bring both sides together. In this particular section, both viewpoints will exist.
Fifth, the last part of the essay is the conclusion, where you need to finish the argumentative essay in a balanced way.
Conclusion:
I hope after reading the blog you have accumulated the necessary information regarding argumentative essay writing. If you still have doubts or facing difficulties while writing your argumentative essay, then you can contact with our assignment writing help New Zealand experts who will give you complete guidance regarding any kind of writing based on different topics. For more updates, you can login our official website where you will get to know about all our services in detail and place your order now.
(Visited 45 times, 1 visits today)