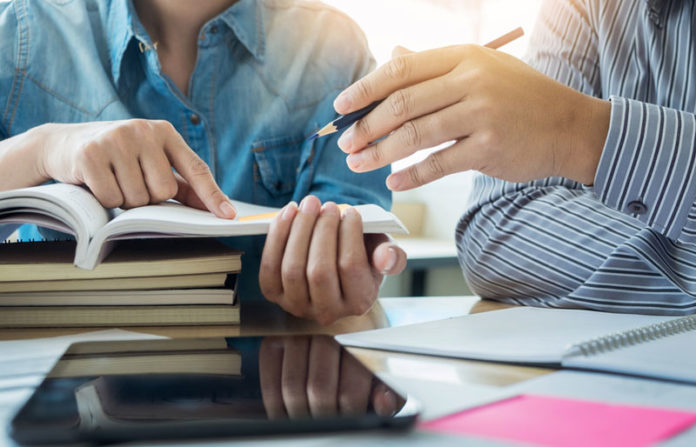 Got dissertation paper as an assignment?
Are you a student of a master's degree? Do you have doubts regarding it? Then this blog is going to be helpful for you; here present our best assignment help experts will guide you regarding if a master's dissertation is called a thesis or not. So, read the blog carefully and know about it in detail.
No matter what course you have chosen for pursuing your higher studies, to earn your postgraduate degree, you need to submit your assignments besides studying hard. For some professional courses, having a master's degree or a doctoral degree is a must. In your higher studies, you will be prone to nurture critical thinking skills and you can increase your field knowledge, through which you can enable your expertise and competency too.
Read this Article too:- By Whom Was Homework Invented and Why? What was the Reason Behind his Death?
While pursuing the graduate degree courses, students meet various types of assignments where they need to do thorough research and writing projects i.e. dissertation paper or a thesis writing in a master's degree course. You may feel perplexed seeing these projects and consider that both are almost the same then what is the difference in it. Then let me assure you that there are a few differences and similarities between a thesis and a dissertation and it is important to know for all graduate and postgraduate students.
But before going to any conclusion, we need to know the definition of both thesis and dissertation. Below our online dissertation help experts have clarified it in such a way that will help you to understand it properly.
What Do You Mean by Thesis?
A thesis is basically an academic paper that is given to the students of master's degree at the end of their course of study and they are told to finish it within the stipulated time. There are some bachelor's degree courses that require students to complete their undergraduate thesis, but this type of thesis is shorter in length and in-depth than a master's degree thesis. If you get a thesis in your graduation degree, then you need to finish it within the due course to appear for the master's degree program.
In the due course of a master's degree, students are given the opportunity to choose the topic according to their streams and interest. For instance, if you are a student of literature, then you may need to examine a particular work of a poet or novelist and try to find out the hidden data in it and you have to prove your argument based on your opinions.
Next, you need to deal with the reviews of the existing research that are already available and formulate an argument and make your thesis paper to prove your assertion and point of view.
What are the Parts of a Thesis?
Compared to a dissertation, the format of thesis writing is rigid and the style of writing depends on the guidelines and policies of the institutions and of course the department. If you are going to write your thesis paper then you must have the below-mentioned parts in it, such as:
Title page
Summary
Table of contents
Table of figures
Body of the thesis, divide it into different chapters
Conclusion
What Do You Mean by a Dissertation?
In a dissertation paper, students need to conduct original research after checking all the established research based on the particular topic or subject. By giving a dissertation paper writing, professors want to increase the knowledge of students through their own research and by adding the existing knowledge to their project. It increases students' knowledge by giving them additional information.
In a dissertation project, students may include a new theory in their research or represent the pre-existing topic in their own way. By doing so, they may come out to a new conclusion about pre-existing data and give it a new dimension.
But the process of writing a dissertation paper is very much similar to the writing of a master's thesis; where students select a particular topic according to their will and conduct a thorough analyze of the existing research on that particular topic. By doing so, students can build a new idea or theory or establish a new theory of the existing data.
What are the Parts of a Dissertation Paper?
A proper dissertation is made up of various parts and most importantly it largely depends on the guidelines and policies of the institutions and of course the department too. A dissertation seeks various parts, such as:
Title Page
Acknowledgment
Abstract
Table of contents
Introduction of the topic
Literary review
Methodology
Findings
Discussion based on those analyses, interpretation, and applications
Conclusion
Reference list
Appendices
What are the Basic Differences between Dissertation and Thesis Writing?
Based on the degree program, the difference between a dissertation and a thesis is projected. Naturally, thesis writing is given to students with a master's degree, on the other hand, students with a doctoral degree need to write a dissertation.
The length of a thesis is much shorter than that of a dissertation.
A dissertation requires oral defense but a thesis paper does not require it. As you submit your dissertation paper to the authority, they will give you a date, on which you need to give an oral presentation of your project. There the experts ask various questions to the students regarding the work and sometimes they are given challenges too. So, you must have a clear knowledge of your topic, the methodology, and interpretation of your findings, based on which you can defend yourself.
What are the Similarities between Dissertation and Thesis Writing?
Both the projects need analytical reasoning and critical thinking
Both thesis and dissertation require in-depth expertise regarding the subject or topic
Finishing both the projects needs many times, a dissertation paper takes approximately a year, on the other hand, a thesis requires months.
Both types of writing require the supervisor's feedback based on which students can rectify their mistakes.
Read this Article too:- 30 Accounting Research Paper Topics to Choose from
Can We Consider a Master's Dissertation a Thesis?
Considering all the facts based on similarities and differences, using the same term for both projects is not at all acceptable. The purpose of the thesis and dissertation is almost the same and both the projects need the same amount of dedication, seriousness, and time. Both require critical technique and your research capabilities.
If you are facing trouble with your thesis writing and dissertation paper, then you may try GotoAssignmentHelp's services at least once. All papers are served by top-quality Ph.D. experts who work very hard and make superior quality writing. if you avail of its services, you will get 24/7 live support, plagiarism-free content, on-time delivery procedure, 100% satisfactory writing, 100% plagiarism-free content, 100% refundable policy, and many more; if you avail of its services, it will help you to upgrade your marks in academics.
Conclusion:
I hope by reading the blog you have got an overview of thesis and dissertation writing, and got your answer if a master's dissertation is called a thesis or not. If you still have any doubt or have a query regarding thesis or dissertation writing, you can consult with our thesis help experts who are always available for you. For more updates about our services, you can visit our official website where you will get detailed information about GotoAssignmentHelp and its services. Just check our website reviews and order now.
(Visited 51 times, 1 visits today)