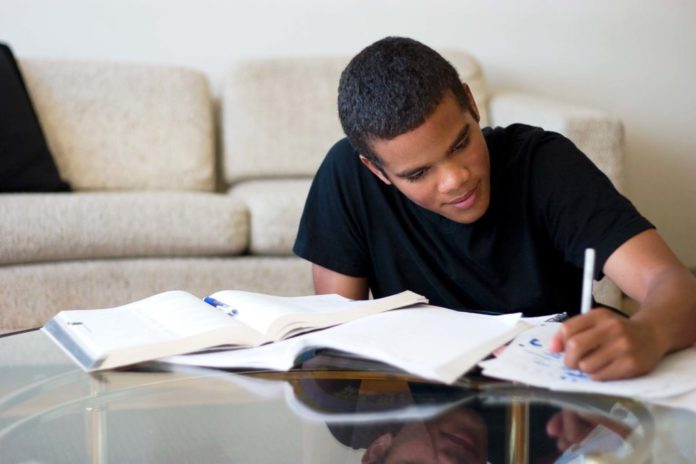 Are you in search of PESTLE Analysis of Apple?
Want to know about it in detail? Then this blog is going to be helpful for you; in this blog our do my homework experts will guide you regarding this with every minute details.
Before going to any step, we need to know what PESTLE Analysis of Apple is actually. It basically analyses the brands which are completely based on its business tactics. Its main work is to analyze various external factors i.e. 'P' for Political, 'E' for Economic, 'S' for Social, 'T' for Technological, 'L' for Legal and 'E' for Environmental.
These all have a serious impact on business and it is relatable with legal and environmental factors too. The PESTLE Analysis of Apple highlights various extrinsic scenarios that give a positive impact on brands. It improves the business and helps people to understand the dynamic market.
Below we have discussed the various factors related to it; I hope it will help you to understand the PESTLE Analysis of Apple properly.
Political Factors:
The origin of Apple is USA and within a short span it has gained strong revenue growth. But 50% of its sales come from outside the USA. Its large manufacturing unit is in China where manufacturing cost is less. But the altercation between China and USA has had a serious impact on its sale and resulting in risk for potential growth. With its high revenue collection, Apple pays a large amount of tax to the government. So, any political issue can create trouble for the performance across the world.
Economic Factors:
The economic factors that affects on Apple's yearly business and performance are it reduces unemployment rate, it increases economic growth, inflation, takes care of wage policies etc. the most important factor that is the reason of Apple's drastic growth are its economic stability on the developed countries and rapid growth in the developing countries. Through its target consumer, it easily earns its profit. Besides gaining profit it is essential to maintain the quality and keep a check on the competition in the international markets. All the products of Apple are basically premium products and it has its target consumers. As the product cost of Apple is high, so all the customers can't afford to buy it and in this pandemic situation where many people have lost their job, buying premium products like Apple is not possible for them. So, high pricing has always been a key factor for Apple.
Social Factors:
In the twenty-first century we can't think a single moment without our gadgets like mobile, computer, tablets etc. As the usage of these products has increased, the demand for Apple has also increased and resulted in high revenue collection. With the necessity of a digital system, the purchasing power of men has also risen. Most people use Apple products to maintain their status in society.
Technological Factors:
The most important factor of Apple's growth is its increasing technological integration on business. As it has extended its technological services to its consumers and other institutions that prefer to buy Apple products, it has given a positive impact on its business. Nowadays, technology has a very short stability. So that Apple needs to update all its products so that it can easily compete with other brands available in the market. There are many high technological products produced by other brands that are cheaper than Apple, and it affects the brand image of the Apple products.
Legal Factors:
It shows the influence of law and regulation on Apple. If the laws are not maintained properly, it may create a severe negative impact on it. So, maintaining agreement and following it is necessary if they want to prosper in the business for the long run. In the present scenario, where maintaining privacy policy has become a must to protect customer's data, their government also puts pressure on these companies. To maintain privacy Apple needs costly tools and it increases the price of their gadgets. To fight with the threat Apple has introduced various products that are able to fight against various malware and protects customer's privacy.
Environmental Factors:
This factor includes the consequences of business where the environment plays a vital role. We have learnt earlier in the blog that the manufacturing unit of Apple is situated in China, where environmental side effects are a great concern. It influences the manufacturing costs and it results in increased price of products. At present Apple is giving more focus on producing energy efficient products like processors, batteries or other equipment that emits less heat and it is working on different technological solutions too. Its main aim is to reduce carbon emission from the environment. Apple always disposes of its gadgets at the end of its life.
Conclusion: I hope by reading this blog, you'll get a clear idea of PESTLE Analysis of Apple. If you have any doubt, you can ask our essay writing service experts. To know about our services just log on to our official website and order now and check the necessary details of availing these experts.
(Visited 104 times, 1 visits today)