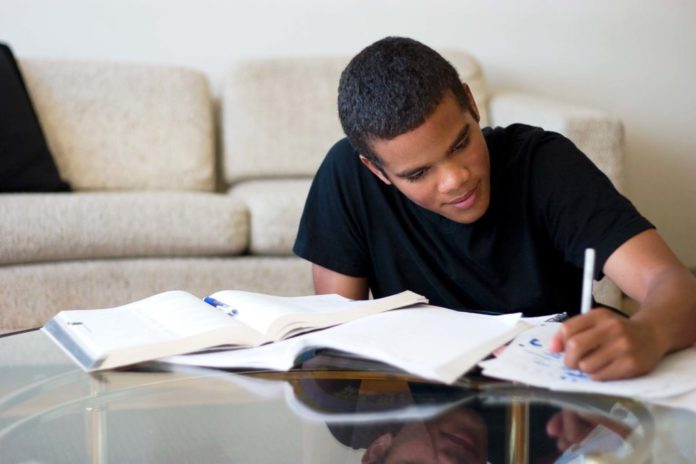 Are you seeking help with making a bibliography? Need guidance in making your bibliography? Then in this blog, you will come to know about it in detail. Here present our assignment help in Australia experts will guide you regarding the whole process of making a bibliography. So, read the blog and know the process to use it in your writing.
As a student, we need to spend most of our leisure in completing our assignments, but finally, when it is finished, we feel so exhausted that we fail to identify that we have missed some information in it. As a result, we submit our assignments in such a situation and take a rest. But the outcome is incomplete assignments, this remark comes from our experts. As it lacks a properly formatted bibliography. Till the time, you are not finishing the bibliography section, your assignment is not finished and you can't take a rest. In this regard, we need to know what a bibliography is actually.
What is a Bibliography?
A bibliography denotes a list of all the sources from which you can accumulate your information to finish your assignment. If you are gathering information from a book, article, website, video, magazine, etc, you need to cite them in your bibliography so that your instructor will be able to trace all the facts, and statistics regarding the original source of information.
Purpose of Bibliography?
A bibliography is considered to be the list of sources where an author's works are listed. It includes all types of works of an author, such as essays, research papers, essays, reports, etc. In some writing, we find a short, less formal bibliography at the end of writing, which the writer feels to mention at end of the writing. Almost all types of academic writing require a bibliography. If you don't include a bibliography in your writing, then that writing will be considered plagiarized content and it may lead you to get low grades, suspension from the course, or even be expelled from the institutions.
A bibliography indicates a lot of things, such as:
It works as proof that you conducted proper research to accumulate the information for your assignments.
Giving credit to those authors, whose writing you have included in your papers.
It gives information to the readers who will read your project. Seeing the bibliography, the readers will easily find out all the sources of the original work.
Types of Bibliography Used in Academic Writing
Different types of bibliographical format are used in different types of academic writing.
Below our assignment writing services in India experts have mentioned different types of bibliography.
Annotated bibliography
Enumerative bibliography
Personal bibliography
Analytical bibliography
Subject bibliography
On the other hand, there are certain types of bibliographies based on authors.
Single-Author Bibliography
Multiple-Authors Bibliography
Selected Bibliography
Tips to Write a Bibliography
Each type of bibliography has its own formatting style, but all bibliographies follow almost a similar pattern or structure. While you are writing a bibliography, you need to keep in mind some important points, such as:
All the pages of your bibliography must contain a header. You need to format the header according to the bibliographical style that you are using.
While writing the bibliography, you need to maintain a such format that is easily comprehensible. The best way to write your bibliography is to use the same font, through which you have written the whole project.
Every bibliography must contain a title, i.e. 'references', 'works cited', etc.
All the information in the bibliography is to be listed alphabetically. Here, you need to add the name of the authors in alphabetical order.
All bibliographies must be written in double-spaced.
How to Write a Bibliography?
The word 'bibliography' shows the list of all the sources from which you have collected information for your project. But you must know that there are different styles of bibliographies and they follow a different format. Such as MLA style, APA style, Chicago style, etc. The different format follows different rules, for example, in MLA referencing style the title 'Works Cited' is used, on the other hand, in APA style, the title 'References' is used. No matter what formation you choose for your project, but the formatting style remains almost the same in every case.
Read this Article too:- What if Homework Spelled Backwards? Does it Mean Child Abuse in Latin?
The first and most important step of writing a bibliography is to accumulate all the relevant information about your sources and their original authors in a particular place. While doing so, you may find relevant information varies according to the media, and the formatting style that you are using in your writing. If you need any kind of help, or you are not sure what to write, in this regard, you can ask your educator and after consulting with them choose the particular format of the bibliography.
Next, you need to format all your sources in any of the formats i.e. APA, MLA, Chicago, etc. These three are the most common style of bibliography that is used by most academic writers.
MLA Citation Format
In an MLA citation format, the bibliography is renamed as 'Works Cited.' This formatting style is mainly used in some particular subjects like English, history, geography, etc. In this particular format, you can cite the sources of a play, videos, etc.
Citation of a Book in MLA Format
The former name of the author (i.e. last name), first name of them. Title of the Book. Place of Publication, name of the Publisher, Date when the work was published.
APA Referencing Format
APA style of referencing is mainly used in certain subjects, such as nursing, business, social sciences, psychology, etc. Here bibliography is renamed as 'References'. In this format of writing, you need to follow the instruction if you are working on technical papers and data-heavy research papers. So, if you are not sure about the format of writing, you need to consult with your instructors before starting to work on it.
Citation of a Book in APA Format
The former name of the author, then the initial name. (Year of publication of the book). Title of the work. Name of the Publisher.
If you find the object is available over the internet, then mention the digital identifier there.
Read this Article too:- 6 Tactics to Score the Best Grade in an Economics Assignment
Chicago Style of Formatting
It is commonly known as the Chicago Manual of Style or CMoS. This particular referencing style gives permission to the writers to format a bibliography in two different types, one is a note and bibliography system and the other is an author-date system. The notes and bibliography system is generally used in subjects included in humanities, on the other hand, the author-date system is used in subjects included in science and social sciences.
Citation of a Book in the Chicago Manual of Style Format
Latter name of the author, initial name. Title of the book. The place where the book was published: Name of the publisher, the particular year when the book was published.
Conclusion:
After reading the above mentioned information, I hope now it is clear to you how to make a bibliography. If you still have doubts while applying the techniques mentioned above, or want to know more about it, you can consult with our Sydney assignment help experts who will help you to understand the process in detail. For more information, you can once visit our official website where you will come to know about all our services in detail. Just login our website and place your order now.
(Visited 33 times, 1 visits today)