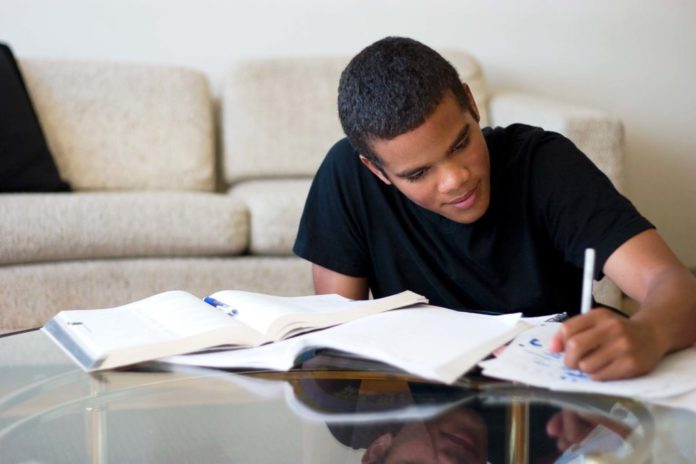 There are many words in different sentences which have different meanings in several different languages. Scrolling through different posts on the social media, you might have come across the viral news that "homework" translates into "child abuse" in Latin which is a perfectly false claim. This claim is increasing thousands of views on Instagram, YouTube, Twitter, etc. This appears to be joke shared on the social sites just for fun. Let's find out whether "Homework" spelled backwards as "krowemoh" means child abuse or not. By reading our article you will be able to understand the fact more clearly. Before we explain let us inform you that we make such interesting contents on home décor, education, fashion, yoga, exercise, diet, health, technology and so on and you can find them on GotoAssignmentHelp. Moreover, we also make assignment writing services for the students who cannot make assignments easily on our site GotoAssignmentHelp.
So, if you are interested in the translation of the word "homework" first let us know where the word originated from.
Origin
"Homework" was invented by Roberto Nevilis, an Italian pedagog who felt that his teachings lost value as soon as he left the class and so he started giving his students an alternative punishment rather than physical punishment. Though in ancient Roman and Greek empires the practice of giving homework existed before Nevilis. Pliny the Younger of Rome invented "Homework" when he asked his followers to practise public speaking at home. It was only with Nevilis that homework was established as a task to be done at home.
Main Claim
The open-database developed at the University of Chicago compiles multiple dictionaries in Latin and Greek but they found no results for "krowemoh". In fact, the letter "w" was not a part of the classical Latin alphabet and it consisted of only 23 letters. According to the Encyclopedia Britannica, the letter "v" of the classical Latin alphabet was not differentiated until medieval times. The letter "v" was differentiated into "u", "v" and "w" in the medieval times and the letter "j" was added later. Thus the 26-letter alphabet was established.
The first time the claim appeared was on a tweet in March 17, 2013 and some posts making this claim in 2021 features a screenshot from this tweet. Taking a closer look into the matter by clicking on the first result of your search history is not always a great deal so keep scanning through the search results before deciding to visit a website. If you are interested in homework services you can get it at GotoAssignmentHelp at a very affordable price.
There are different definitions for "krowemoh." And the top result produced by the Urban Dictionary is used by the username Sherli and Damelio which was posted on Jan 6 but the issue with Urban Dictionary is that anyone can submit a definition on the internet. Though its competitor is the Merriam-Webster dictionary which is mostly for defining slang words and phrases. So, this is not a credible source too when it comes to knowing the meanings in Latin. Doing a keyword search on Google you get a fact-check from Snopes and according to the source, "krowemoh" is not a Latin word since "w" does not exist in the Latin language. You can also find an online Latin dictionary or use the Google Translate tool which does not even bring up results for "krowemoh". The Latin phrase child abuse is completely different when it comes to Google Translate. So, it proves that the backward spelling of "homework" does not mean child abuse. So, the claim is absolutely not legit. If you are in search of essays, we do your work at GotoAssignmentHelp as we provide the best essay services online.
A search of the term "homework" in Latin appeared on a user's Twitter feed which revealed another alleged definition for "krowemoh" but when "krowemoh" is translated from Latin to English it means "I'd rather be fed to a pack of hungry lions than do this" which was tweeted by the user. The definitions of "geometry", "school" and "private account" had other meanings when spelled backwards as claimed by the user on Twitter. But MIT Technology Review in an article from 2018 claimed that the content of the site is vague and inaccurate as it had no style guides, moderators, and editors on Urban Dictionary. This is the fact behind "homework" when spelled backward. The true fact is that the phrase child abuse does not exist when "homework" is spelled backwards as "krowemoh" and so one must be aware that these viral things that spread on the internet are just for fun and not to be taken seriously until the fact is found. If you have found our content interesting, reach us at GotoAssignmentHelp for more such contents. We also provide online assignment help services on GotoAssignmentHelp so do not forget to visit the website and avail the best courses at pocket-friendly price. Our assignment services provide 100% authentic content so you can be stress free.
(Visited 212 times, 1 visits today)