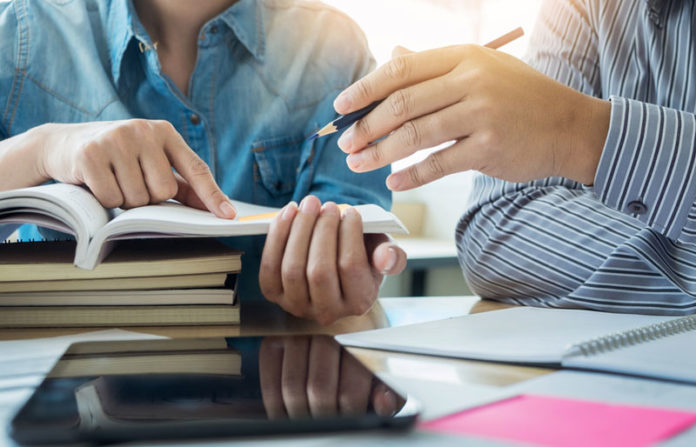 Are you a student? Got dissertation paper as an assignment? Thinking about how to finish it within the stipulated time? Then you are at the right platform; here present our dissertation help experts will guide you regarding the various parts of dissertation writing and let you know the hardest part of it.
What is a dissertation?
A dissertation is a long essay that is given to the students of higher studies.
What are the Parts of a Dissertation?
A dissertation is a part of the research. It is made up of various parts and these all are written in different paragraphs. Throughout the writing, students need to flow their own ideas so that readers can understand them properly.
At different academic levels, different types of dissertation writing are given. As a result, before starting writing you need to know your department of studies and you need to work accordingly.
Read this Article too:- What Are Compound Sentences And Complex Sentences?
A dissertation is made of various parts such as
A good dissertation starts with a title page. Here you need to add the name of your research, the name of the institutions where you will submit your research, etc. Different forms of dissertation writing maintain different formats, so, before start writing ask your faculty about it then make the page.
It is the short and concise form of the whole writing. Throughout the introduction, you need to give a brief idea of your research topic i.e. how, what and why of the research.
Read various journals, books, and research topics and gather information for writing a literary review then follow the format in your writing.
In this particular part, you need to mention how the research is conducted. It includes what type of research is needed to complete the paper, what data is needed, what tools are used to write the paper, what limitations you face while collecting your data etc. Write the methodology part in such a way that it must meet the goal of your research.
In this portion, you need to explain the charts, tables, graphs, histograms, etc that you have used in your writing.
In this part, you need to summarize the whole topic in such a way that by reading this particular part, readers can easily get an overview of the whole research. You should remember that your abstract must contains a stand-alone thesis. An abstract is generally written at the end of the writing so that you can arrange it properly with the necessary information that you have gathered while making the dissertation paper. Remember that the abstract of the dissertation must be short and concise.
In this area, you need to mention the names of persons and things that have helped you throughout the writing to reach your goal.
If you have taken the help of various figures, charts, and tables in your writing then you need to number them all in an organized way so that if someone clicks on the figures, the table or figure automatically highlights.
It indicates those abbreviations that you used in the content. Arrange them in an alphabetical order to give your writing a perfect look.
In the concluding part, you need to mention all the findings and research questions of your research. Be sure that you will not add any new information in the concluding part and try to make this part impressive.
It includes all the sources from which you accumulated information for writing this dissertation. A dissertation is mainly written in APA or MLA style, so whatever you use you need to mention it here.
Appendices are the last part of your dissertation writing and here you need to mention the surveys, questionnaires, etc.
What is the Hardest Part of Writing a Dissertation Paper?
In the present day with the help of the internet, writing a dissertation paper has become quite an essay. But sometimes while writing a dissertation paper, students feel perplexed due to the huge content that is available internet. It makes the students perplexed while researching on the topic, thinking about what to add and what not. Whoever is writing, it is important that they pick the relevant information that is needed to make the dissertation complete.
Sometimes students feel less interested in it, as a result, they fail to provide superior quality writing. Sometimes they include wrong information in the paper due to a lack of knowledge of it, as a result, all their efforts go in vain. On the other hand, choosing an uninterested topic may make the students exhausted within a short span due to a lot of information and they skip some vital parts of it. it makes the whole writing incomplete and sometimes they fail to represent the important parts like the introduction, literary reviews, acknowledgment, etc in the writing. So, before starting writing, students need to choose a topic on which their interest lies.
Whenever we search for something on the internet, we come across various new words that are unknown to us. As a result, we fail to understand the core theme of the writing and we fail to include that information in our writing. It makes the students perplexed thinking about what to include and how to finish the dissertation paper with adequate information. Lack of vocabulary and language skills may cause severe trouble in this case.
Read this Article too:- Usage of Alliteration with Examples
Once you have a strong vocabulary power and language skill you come across various information and successfully built the quality of choosing the information that is apt for making your dissertation complete. As you found that there is various information available internet regarding the topic, then it would help you to choose the best topic for you and successfully complete your dissertation writing within the stipulated time.
It is undoubtedly true that writing a dissertation writing is a difficult task. It needs a plethora of hard work, many sleepless nights, thorough research on the topic, etc that makes the students perplexed and worried thinking about the deadline. In this regard, if you feel the same and thinking about how to submit a superior quality dissertation paper to acquire more marks, then you can once rely on GotoAssignmentHelp's college assignment help service that is available for everyone. It has skilled Ph.D. experts who are able to deal with all types of dissertation writing based on various subjects and topics. Till now GotoAssignmentHelp has served more than 87000 students to meet their academic goals by delivering superior quality projects such as thesis, research, case study, essays, assignments, and many more. If you need any kind of help, you can avail of its services at least once, and I am sure that you will not feel disappointed with its qualitative work. By paying minimal wages, you can avail of its dissertation writing service.
Conclusion:
I hope by reading the blog you have got complete knowledge regarding various parts of the dissertation and find out the hardest part of it. If you still have doubts and want to know more about it in detail, or need to complete your dissertation paper within a stipulated time, then you can connect with our maths homework help experts who will give you complete guidance regarding it. For more updates, you can visit our official website and place your order by paying an affordable price & check our website reviews as well.
(Visited 100 times, 1 visits today)