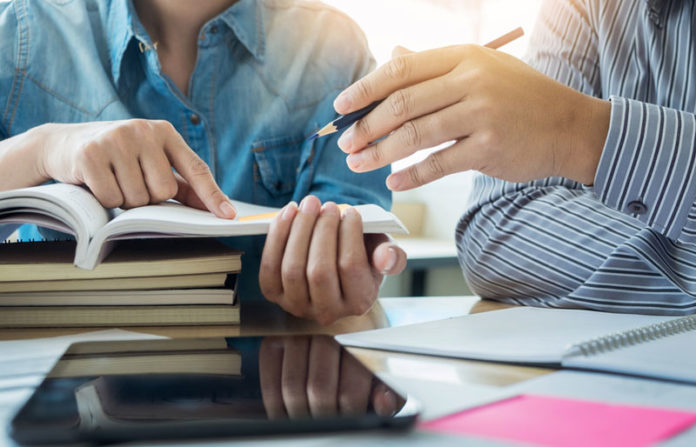 Are you a student? Need instruction before starting working on an assignment? Then you are at the right platform. In this blog our project management assignment help experts will guide you regarding such 9 things that you should ask your teachers before you start working on it.
The main motive of giving assignments to students is to check the level of understanding of students. But most of the students fail to understand it and take it as a burden. If students successfully complete it within the stipulated time they get good grades that help them to improve their academic marks. Assignments improve your learning process and experience. Different types of assignments come with different criteria. Students need to understand everyone very skillfully.
Read this Article too:- Top 10 Step Solution to Getting Over Exam Stress
Before going to any step the first thing you need to do is to read the question thoroughly and make it clear to you. Sometimes you will find there are some questions that are easy to understand but while start working, it seems to be a difficult one. It will make you perplexed and as a result you will not be able to produce a superior quality assignment.
Below we have listed 9 such questions that will surely help you to write the assignments and it will be easier to understand too: –
As you get the assignment, you need to know what the purpose of writing this assignment is. It is the key feature of scoring high in assignments. As the purpose becomes clear to you, you can easily accumulate necessary information regarding it and make the assignments successfully. If you find the topic is not clear then you should immediately ask your teacher to clarify it and focus on the key points of it.
As you have understood the topic, you need to know the deadline of final submission. Knowing the deadline will help you to work on it on time. You are not sure about the deadline and you will feel lethargic. Once you know the deadline will make you work in a hurry and it may create a chaos and hamper the whole writing. So, plan properly and finish the work within the deadline.
Next you need to know for whom you are going to write that particular assignment. Knowing the readers will help you to use the right content in your writing. You need to make the assignments keeping in mind the readers. It will help you to decide what to add and what not, how to deck up the material etc. Try to use easy languages that will help your readers understand your point of views.
Now you need to give focus on the expectation of your teachers. What kind of answers they want, you should know this. Instead of knowing the priority of your teachers you will not be able to write the assignments properly.
Before starting working on the assignments, you should be clear about the length of the assignments. The length of any assignments matters because if you write more or less than the original word count, it may deduce your marks. Your teachers may give you different types of answers regarding the word limit, but you need only the exact answer; so, be careful about it.
Now you need to know what to add in your material i.e. if any evidence is needed or need to explain a particular part with the help of pie charts, examples, data etc. So, at first make it clear to you what types of assignments they have asked for and then work accordingly.
Read this Article too:- Ace Your Exams While Also Being a Sports Junkie- Tips To Be the Timely Nerd
Before starting writing you should know the format of writing the assignments. Instead of knowing if you start working on it, it may create chaos. Different types of assignments follow different formats and patterns. So, knowing the format is the first priority. Before writing, ask your teachers about the format and know all the necessary points in brief. Keep the focus points in mind while making the assignment. If you follow the wrong format, then all your work will go in vain and your marks will decrease automatically.
As you have learned about the format, now you need to know about the research type. Ask your teacher about the research method and follow it in your writing. It is important to have a guideline regarding the research approaches that your teachers prefer and working accordingly will surely increase your marks.
Lastly you need to ask your teachers about what kind of reports you have to submit with the assignments. Sometimes students are asked to submit a proof that will tell them that it is not plagiarized material. So, ask your teachers properly and know what exact report they prefer.
Conclusion: I hope the above-mentioned points will give you necessary details regarding the questions that you should ask your teachers before writing an assignment. If you have any query regarding this, you can ask our maths homework help experts by logging in to our official website GotoAssignmentHelp.com. They will surely be able to solve your problems. So just order now.
(Visited 82 times, 1 visits today)