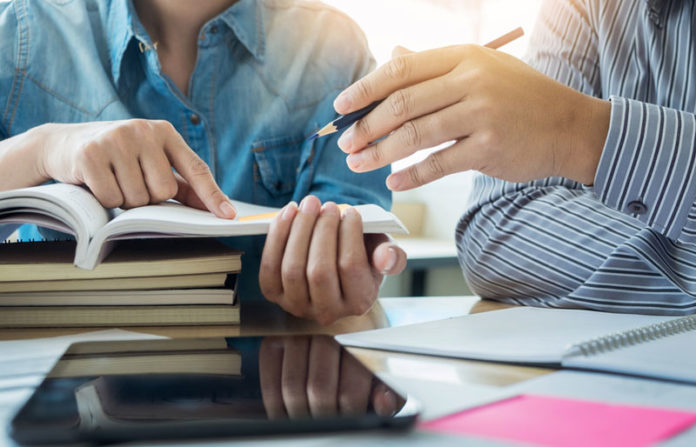 Are you a student? Don't want to spend more time on assignments? Thinking about how to finish the assignments as soon as possible? Then you are the right platform. Our pay for assignment help experts are present here who will give complete guidance regarding how you can finish your assignments faster. So, without wasting time just read the blog and help yourself to save your valuable time.
There are many students who fail to finish their assignments on time. Though they start earlier, still they are unable to cope with the situation and it leads to failing to submit it within the deadline. Whenever students sit to finish the assignments, most of the time they are lost in thinking how to finish it as soon as possible.
But thinking will not help you to sort out the problem. You need to do some fruitful work that will really be helpful for you.
Read this Article too:- Top 12 Factors and Approaches Which Affect Your Assignment
Below we have mentioned some tips that will tell you how you can finish your assignments on time: –
The first and foremost thing before writing the assignment is to make a list. If you think you need to finish it within two days, then you will make the list accordingly and with detailed information. Based on the time that you have in your hand, divide the assignments in different segments and try to finish the parts within a particular time so that you can easily finish the projects within the deadline.
As you have set your mind on how to do the work then the next step is to read the topic of the assignment very carefully and accumulate necessary information regarding it. Store all the material in one place. If you are working on a laptop then store the information in a particular file so that you can easily find it in need. Or you can take note in a copy and highlight the key points.
Whenever you are thinking of giving time on your assignments keep all the electronic gadgets out of your reach. You may keep them in different rooms and check them whenever your work is done or taking a break for some time. Constant sound of notification may distract you, resulting in it being impossible to focus on the work. If you think you are in need of your mobile or tablet then turn off the notification of all the messaging apps or social media that may give you constant notification and you may feel distracted. A proper quiet place is also needed to leave all kinds of distractions too. Choose a proper place and start working on it.
As you have set up your mind of doing your assignments then collect all the instruments that you think you may need in completing it i.e. all the books, notes, pen, pencil, calculator etc. so that you can easily get it at the moment. If you find something is missing then bring it and then sit on preparing the assignments.
Whenever you are feeling tired after working on a project for a long time, then take a break. A break is needed whenever we are changing the subject matter or sitting in a constant place for a long time. In such a situation a proper break may help you to boost up your memory power. A tech break is very helpful for recovering yourself from all kinds of fear of work. A break is needed that does not mean you will waste a lot of time on it. Fix your time i.e. 10 minutes or 15 minutes and then start working again.
While taking a break you can rejuvenate yourself by consuming plenty of water, healthy snacks etc that will actually make you physically fit and strong. Don't eat junk food or unhealthy drinks like soda water, energy drinks and food containing sugar etc.
And when your assignment is done, don't forget to reward yourself. Our brain takes the rewarding process very positively. If you reward yourself something after finishing the assignments, then it may give you extra energy to start the next project without considering it as a tedious job.
Read this Article too:- 5 Things You Must Stop Doing While Writing A College Assignment
Conclusion: I hope the above mentioned points will give you a plethora of information to finish your assignments as soon as possible. While working on it for the first time you may feel it is quite tough to finish it on time for the first time, but as you try and practice to work accordingly, and then you will surely succeed to finish it faster.
So, without wasting your time, try these tips on finishing your assignments and get the desired results in academics while doing so if you meet any kind of difficulties, you can easily contact our assignment help Brisbane experts who provide various kinds of assignment help service to the students across the world. For more information just log on to our official website GotoAssignmentHelp.com and place your order.
(Visited 89 times, 1 visits today)