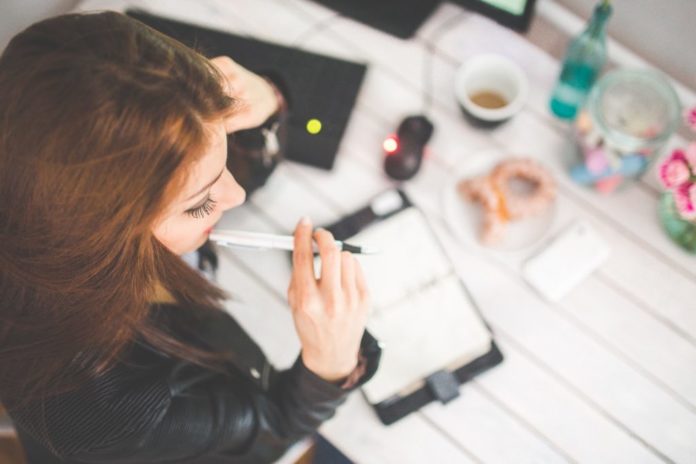 Are you a college goer? Got essay writing as an assignment? Then this blog is going to be helpful for you. In this blog, our essay assignment help experts will guide you regarding all kinds of essay writing in an attractive way and give you short tips and tricks that will be helpful for you.
When students get their college essays, they become perplexed thinking that how to finish the work within the stipulated time and most importantly with material enriched information.
The college essay acts as an opportunity for the students to impress their teachers by showing the depth of their writing. But before going to any conclusion we need to know what is an essay and how to write such an essay that will draw the attraction of your teachers easily.
What is an Essay?
An essay is a piece of writing that is designed to inform or persuade the readers.
What are the Types of Essay Writing?
There are mainly four types of essays that are given to academic students i.e.
Argumentative Essays
Expository Essays
Narrative Essays
Descriptive Essays
What actually a teacher wants in your essay?
The goal of an academic student must be to write such quality essay writing or assignment that will make him or her different than the others. Through the writing, professors want to test students' personalities, their knowledge regarding the topic, etc. These professors want to know your views on learning, and how you have impacted the internship programs or other activities that you have participated in. Through the writing, they want to see your opinions, beliefs, thoughts, etc. So, for a student, it is the best opportunity to show their originality, depth, creative power, etc.
Below our assignment writing services New Zealand experts have described how to write a college-killing essay step by step. I hope it would be conducive for you.
Writing a good college essay makes the students worried. To overcome the fear they need to choose a suitable topic, based on it they need to check the word count and most importantly they need to write flawless essays. But you need to feel worried about it, just follow the below-mentioned points and apply them in your writing step by step.
Read All the Instructions Properly
Before start writing, you need to check all the instructions carefully. If you don't pay heed to these guidelines it may cause you trouble later. So, it is advisable to follow the instructions carefully and work accordingly as your educators ask. If your teachers or professors find you have not followed the instructions properly, then they may reject your paper or may not read your writing.
Instructions on various types of assignments vary based on college or university. The guidelines mainly vary based on word count, the number of pages, or the writing pattern. Once you find you have understood the pattern then start working on it without wasting your time.
Read this Article too:- The Role of Assignments in University and How It Becomes a Part of Student's Life
Brainstorm the Topic of Your Essay
The topic of your essay is the basic element of your project, but figuring out what to write and how to write can be a tricky decision. Brainstorming your topic means finding out the best topic for your writing in which you can express your point of view completely and add the best version of what your professors seek.
If you are perplexed about your topic, then you can seek help from your teachers, elders, friends, etc. They might give you some innovative ideas that you can include in your writing.
Make an Outline
Once you get the idea of what to write and what not then start shaping your ideas. A well-written essay needs an attractive introduction, proper body, and end. You must write the outline in an effective manner so that it may help you to proceed further.
Here you need to consider those points that you want to add and what not. Now you need to visualize the relationship between your arguments and ideas and it will help you to describe your story clearly in an effective way.
A proper outline must follow the below-mentioned format:
An Introduction
You must start the introduction with a catchy line. Then give a brief idea about the essay.
Body
Here you need to add the main ideas. Use different paragraphs for each idea. If needed add relevant examples to establish your ideas.
Conclusion
In the concluding part, you need to summarize your main points briefly. End your essay with strong, informative lines that will give your reader adequate information about the essay.
Make an Attractive Introduction
If you want to draw the attention of your readers, then you have to nail it through the opening sentence of your essay. While writing it, you should keep in your mind that you need to engage your readers with the introductory part and tempt them to read further. Here you need to write the essay in such a way that will make your beginning witty and unique.
Read this Article too:- Follow the Simple Steps of Writing and Make a Perfect Assignment Writing by Yourself
Use Examples to Support Your Ideas
To make your essay credible, support your ideas with examples. Don't simply describe the matter. To make your writing reliable, you must add specific details and for this, you can add some examples to support your ideas.
Allow Yourself to Shine through the Writing
Your writing must be authentic and it must represent your personality. It will help your readers to make an impression on you. If you need help, you can take help from various sources, but always keep in mind that don't follow the style wholly. Use your own format in your writing.
Give Special Emphasis on Your Message
While writing, you must give emphasis on the message and remember that you need to add everything within the limited word count. You will not add a such item that may take the readers' attention to a different level. So, you must stick to your outline and establish your arguments properly.
Revise it as Much as You Can
None can write complete writing in just an attempt. Make your draft and revise it as much as you can to make it flawless.
Proofread Your Essay 
Instead of proofreading your material by yourself, better you ask someone to proofread your material and it is undoubtedly a wise decision. Ask your friends, family members, or teachers to proofread your material, their fresh eyes will spot the errors easily and it would help you to rectify your errors and deliver flawless content.
Some Important Tips
Your essay must be authentic and written in simple language without using much jargon so that readers may understand it easily.
Don't use unnecessary points
Try to establish your views or ideas without using phrases.
Don't repeat a single idea throughout the writing.
Take adequate time to finish your essay and keep some time for decking up the material, proofreading, etc before the deadline.
Conclusion:
I hope the above mentioned points will help you to write a college killer essay without taking much pressure on it. If you need help on different topics or want to know more regarding any kind of topic, you can ask our assignment help experts who help with assignment are available 24*7 only for you. For more updates, you can visit our official website and check all the necessary details regarding any kind of service. First check our website reviews and then place an order now.
(Visited 63 times, 1 visits today)