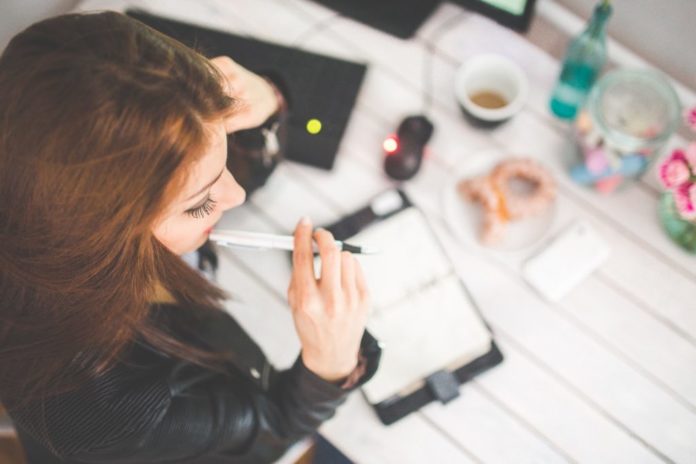 Are you ready to leave your job? 
Do you feel weird thinking about how to write a resignation letter that will not affect the relationship between your employer and you?
Then you are at the right platform. Here we are to assist you in writing a letter which will be soft and polite in tone.
After completing graduation, when you receive job offers one after one, it makes you feel blessed. But before accepting an offer you should keep in mind that you have to submit your resignation letter to your current employer and it should be written in such a way that it keeps a room for future opportunities. As a result you need to learn how to form resignation letter writing telling your present boss that you want to leave.
It is mandatory to resign from the job before skipping to another. If you get a better opportunity in a different company, then definitely you will leave that organisation.
Whether or not while you are leaving an organization then according to company's protocol, you have to submit your resignation letter through which you will inform your last date in that office. Your resignation letter should be positive in tone and it's an opportunity to build a good relationship for the future.
Is it mandatory to write a resignation letter?
If you ask me, my answer is yes. It is mandatory to provide whether you are working in a small shop or in a big company. The main intention of writing a resignation letter is to notice your present employer that you are quitting this job. Through this you are giving some time to them within which they can hire someone else in your position. By doing so you can help the new candidate in understanding the technique of working before leaving your responsibility.
What should be the time of notice?
Your notice period should be at least 15 days. Through this you will inform your current employer about the time you will remain in the office. Besides that, mention your last day in your position.
Things keep in mind while writing resignation letter
Your writing should be formal. You can't write in the letter that, "I am resigning. Thank you for your cooperation. Bye", etc or something like this. You have to maintain proper guidelines while composing it.

Here are some steps which will guide you to compose better qualities of writing.
Your writing should be apt. No need to write a lot to defend yourself.
Your intention of leaving the position should be clear.
Mention the name of the company and the higher authority of the company.
Your last day in the office.
Always express your gratitude to them for giving you the opportunity of working in the office.
Your help to the new employee who will replace your position.
Lastly, mention your contact details like permanent mobile number, address etc.
Below I am sharing some sample resignation letters for your reference. You can follow those templates while writing your resignation letter and notice how the above mentioned points are used in the letter.
Sample-1
Shareen Johnson
24, Lower Street
Shringla, Kumerin – 87666,
Phone no. 2222-8888
Johnson.shareen@hashtag.com
Date –
Mrs. Elizabeth Albert
MD, XYZ Company
89, Lower Street
Shringla, Kumerin – 87666
Dear Mrs. Albert,

I request you to accept this letter as a prior notice of my resignation from the position of Junior Engineer in your company. My last date in the office will be (date).
Recently I have got an opportunity to serve as a Senior Engineer in a multimedia company named Watermark Technology Pvt. Ltd. After thinking a lot I have decided not to decline the offer. As I have always dreamt of working as a senior engineer in a multimedia company.
I am grateful to you for giving me the opportunity to serve in your office for the last __Years. It is a pleasure for me to work with you and the other colleagues of the company. I wish you much success.
I assure you to help the new employee who will replace my position so that the whole process runs smoothly after my leaving.
Thank you again for your cooperation. In any need you can call me anytime I will be available for you.

Yours' sincerely
Shareen
Sample-2
Your name
Address
Contact no.
Email address
Date
Company's Name
Address
Dear (name of Managing Director)

I would like to inform you of my intention to resign from the position at your company. My last date in your company will be 00/00/20__.
I am thankful to you for giving me the opportunity to work with you in your company. All the colleagues of this company are very helpful; they helped me a lot during the period of __Years which I have spent here.
Thanks for your cooperation. Please inform me if you need any kind of assistance from me during the transition period.

Sincerely
Your name.
Conclusion: if you still have doubts regarding the letter while writing, you can take help from our assignment help experts who are very skilled and experienced. For more updates log on to our official website GotoAssignmentHelp.com and see the necessary information regarding this.
(Visited 125 times, 1 visits today)