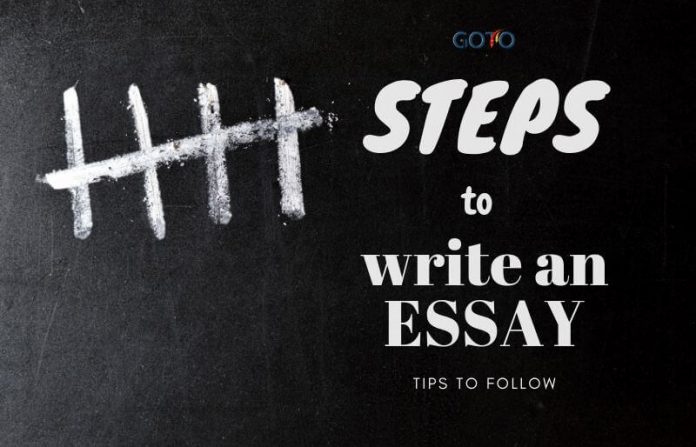 Writing an essay is a daunting task for most of the students today. This is because the workload in universities and college is gradually increasing and the study hours are also lengthening. At the same time, students are also expected to focus on extracurricular and co-curricular activities and have to maintain an active social life for complete personality development. As a result of this, they are left overburdened and end up messing their essays.
Some students who have just begun to write essays claim to lack necessary skills apart from finding the job to be boring. They also struggle in deciding how to start and move forward in delivering a successful essay.
Before we delve into understanding the step by step process of writing an effective essay, it is essential to understand their classification and the various purposes they are used for in the industry today.
Narrative essays: These essays are used for telling a story or imparting information about a particular subject in an orderly and straightforward manner.
Descriptive essays: These essays help you in focusing on the details of what is going on. Here you mention the minute details related to every element on the scene.
Persuasive essays: These are basically written to convince the reader for or against a given motion.
Comparative essays: These are used to compare and contrast. Expository essays: These essays give an insight to the reader about how to do and perform a given process. For example, step by step instruction list of making a peanut butter sandwich would be classified as an expository essay.
Now that we have a brief idea about the various types of essays prevalent in the industry let us kick start with the process of essay writing.
1. Understand the essay question properly
Scrutinizing the essay question is an important and crucial task. Once you have done this, it will be easier for you to identify the type of essay. It may be helpful to highlight some critical keywords like "compare," "discuss," "contrast," "evaluate," "explain," etc.
2. Select an interesting topic
Once you have an overview of the essay, you are in a better position to choose a title that is not just relevant but engaging for your readers. You may want to brainstorm and trigger a free flow of thoughts while jotting down some key ideas. Narrow down your focus and try to choose a topic depending on the purpose you are writing the essay for. If you still do not know how to find an interesting topic, then you should seek assistance from your teachers, mentors, guides, etc.
3. Outline your essay
Before you start writing it becomes essential to form a clear structure for your essay. Jot down your topic in the centre of the page and draw branches out from the topic, writing the key ideas for each of the branches. Continuing, in the same way, pen down successive headings. Once you have your list of ideas ready, divide your essay into three parts, namely, introduction, body, and conclusion.
The introduction paragraph will consist of an opening line followed by an explanation of the thesis statement and research methodology. The body paragraph is where you mention all the statistics, information from authentic sources, your research, and relevant data. The last part of your essay, that is, the conclusion paragraph should contain a restatement of a thesis statement and call to action.
4. Keep your readers' interest in mind
While penning down your essay, keep your audience into consideration. The language you use should be according to your audience. The complex topics should be explained in easy words with relevant examples and data from authentic sources. As an essay writer, it is your responsibility to anticipate the questions, queries or doubts that may come up in your reader's mind and, therefore, you should address each of them in your essay. Mentioning personal experiences and real-life examples help you in making your essay more relatable. You may put up questions for your audience at regular intervals within your essay.
5. Add the finishing touch
Before submitting your essay make sure to check the order and the logical flow of the arguments within the paragraphs. Ideally, your strongest points should be the wrapped in the first and the last paragraphs within the body but if you want you are free to change your style. Make sure you compose an attractive essay which is free from grammatical errors and punctuation mistakes. You may ask your friend or colleague for constructive criticism on the same.
A lot is required while writing a successful essay; fortunately, the tips mentioned above pave the way for a perfect and well-written essay.
Also, you can check out our blog on how to write an argumentative essay.
Bonus tip: Revise your essay for consistency, clarity, and structure. It may not be easy to do the editing and proofreading for as a first-timer. But with practice, the task will undoubtedly become easier.
Writing an essay is an art which can be easily mastered with the help of professional support. If you are looking for essay help from experts, then you should get in touch with GotoAssignmentHelp. Their team provides you with highly credible work backed by relevant research and 100% originality at pocket-friendly rates.
(Visited 322 times, 1 visits today)